FBI Located Tom Brady's Missing Jersey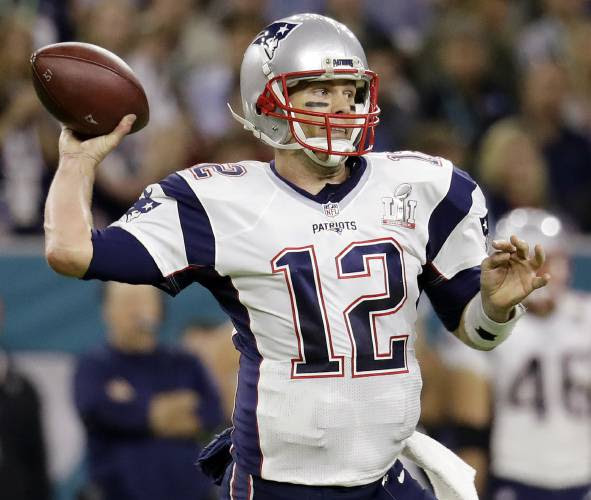 Hang on for a minute...we're trying to find some more stories you might like.
On Thursday, March 16th, the FBI located the previously missing Super Bowl jersey of the New England Patriot's Quarterback, Tom Brady.
Brady's jersey was reported missing from the Patriot's locker room after their Super Bowl win against the Atlanta Falcons. Authorities began an investigation that took place over several states and, eventually, even across the border into Mexico.
The jersey was taken from Tom Brady's personal bag while he was removing his eye black after his Super Bowl win. From analyzed security footage, Martin Mauricio Ortega, a tabloid journalist, is seen taking his jersey, stuffing it into a black plastic bag, and then fleeing the scene. Once Brady returned to his locker, he immediately alerted Brendan Murphy, the Patriots equipment manager, that his jersey was missing.
Tom Brady told an ESPN reporter, "It was in my bag. I absolutely 100 percent put it in my bag. Someone took it." Officials then began the tedious process of searching through security videos and photos taken from the Super Bowl game.
Nearly a month and a half after Brady reported his shirt missing, Mexican authorities found the jersey on Ortega's property. While searching his property, they also discovered Tom Brady's 2015 Super Bowl jersey along with a Denver Broncos Helmet.
Freshman Isabella MacNaughton said, "Wow, I am so glad the jersey was found, especially since it's from such a monumental game in Tom Brady's career."
Although the FBI has been tight-lipped about any charges, they did state, "We know how much [the recovery] means to the Patriots and football fans everywhere, and we are honored to be able to bring the jerseys back."
8th grader, Megan Fennelly, said, "I am glad that it was found because he could give it to his kids or put it to special use after he retires…"