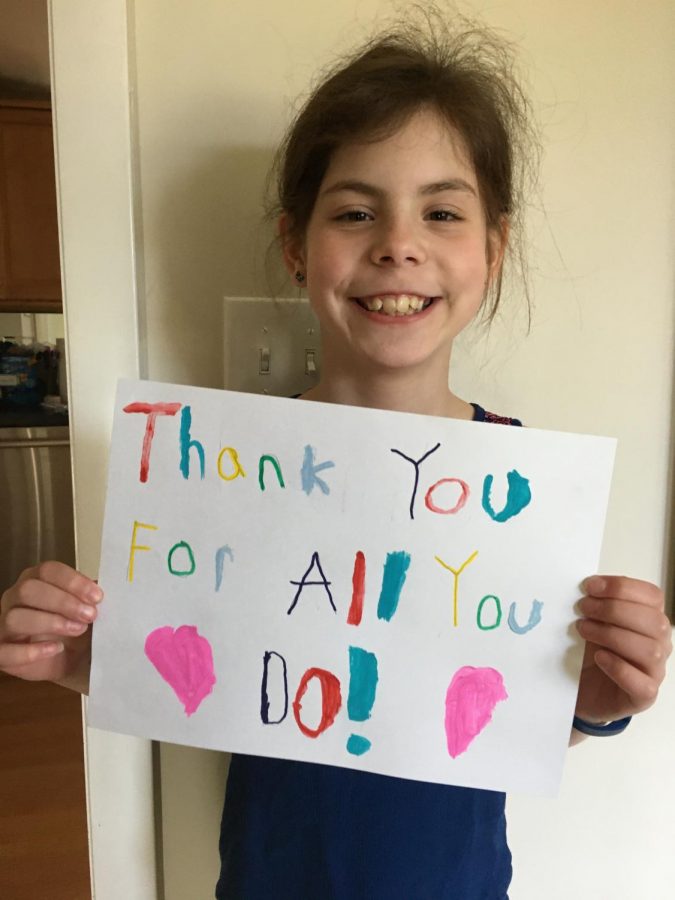 Photo Courtesy of Leanne Turnak and Chloe Shields
During this time where everyone is struggling and worried about the current events, I am almost embarrassed to say that, surprisingly, I am doing well. It is hard to hear about families who have lost their jobs, some struggling to pay for food, vehicles, or mortgage. Though I am sad that schools are closed and vacations are canceled, I know these decisions are for the best. 
Birthdays and celebrations will have to be celebrated in unique and different ways. While others focus on the effect of Covid-19, I am focusing on the positive. My family has been playing games at night and taking hikes in the great outdoors while keeping a safe distance.
Distance learning is unique and different from the normal school set up. I have slideshows to fill out with the week's work that is due Friday. Zoom meetings four days a week helps a lot with my understanding of the day's lessons and a nice time to see classmates. 
Thank you to all essential workers braving this time where loved ones are being hit hard by the deadly virus. I know if we all stay home and be safe, we will defeat Coronavirus together.