Student Opinions on the NFL Playoffs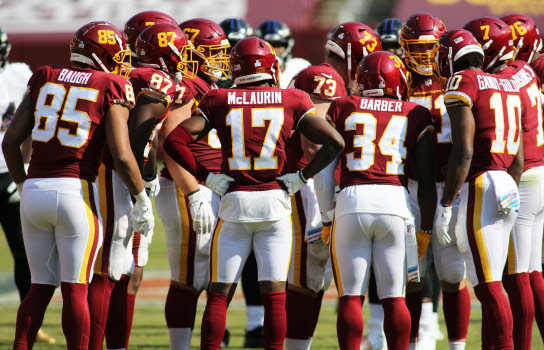 Cam Cyr, Contributing Writer
January 4, 2021
With the New England Patriots missing the playoffs for the first time in 11 years, despite signing former MVP quarterback Cam Newton, students have differing opinions on their hopes for the Super Bowl. After interviewing 20 HHS students, most held similar preferences for their desired Super Bowl team in the American Football Conference (AFC), but held preferences opposed to one another in the National Football Conference (NFC).
AFC
Buffalo Bills: 40% 
Out of the 20 students interviewed, 8 HHS students expressed their desires to see the Buffalo Bills make a Super Bowl appearance. Averaging around 29 points per game (PPG), young star quarterback Josh Allen and WR Stefon Diggs have led this team to success, clinching them the AFC East and a well deserved playoff spot. Like many other students interviewed, avid Buffalo Bills fan, junior Will Bernstein states, "…after years of watching the Patriots dominate the AFC East, I am happy to watch a new team rise in a division that hasn't been too competitive." Many students have expressed their optimism for a successful Bills playoff run, and hope to see them square off against the Kansas City Chiefs. 
Kansas City Chiefs: 20% 
Averaging the second most PPG in the league, only behind the Green Bay Packers, the Kansas City Chiefs continue their dominance and hope to capture consecutive Super Bowl titles. Revolved around their core players: star quarterback Partick Mahomes, speedy  wide receiver Tyreek Hill, and future hall of famer tight end Travis Kelce, the Chiefs have added more depth to their defense and a prominent run game. Four students wish to see the Chiefs high powered offensive unit back in the Super Bowl to face off in a high scoring game. 
NFC
 Washington Football Team, Arizona Cardinals, Chicago Bears: 15%
All three underdog NFC teams received 3 votes from HHS students, leading to a three way tie. The Football Team is fueled by their youthful yet defense, led by key defensive linemen Chase Young and Daron Payne. Although they are 6-9 in arguably the worst division in football, they have shown sparks of success and intimidation, making them a solid team in the playoffs. After starting the year 5-1, the Chicago Bears have slowed down, but have maintained their tenacity on defense and powerful running game. For the Arizona Cardinals, the offense has struggled as of late due to the staggering injury of quarterback Kyler Murray. However, if they manage to sneak into the playoffs, their dynamic offense could be enough to defeat top opponents such as the Packers and Saints. 
Overall, students are rooting for top tier powerhouses in the AFC and underdog teams in the NFC. According to junior Jack Libby, "…I hope to experience an underdog team fight their way through the playoffs and have a chance to form a dynasty like the Patriots did back in 2001." Comment your opinions below!