Olivia Rodrigo's New Song Tops the Charts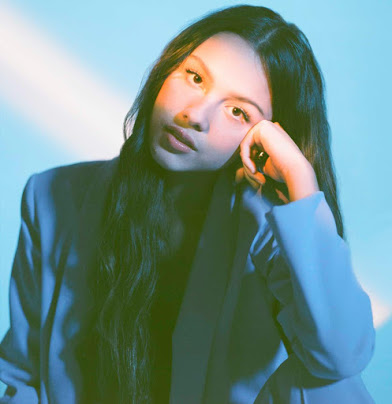 Singer-songwriter Olivia Rodrigo has been smashing records with her debut single "Drivers License" since its release. Rodrigo launched this musical masterpiece on January 8th, 2021. Only six days later, she had reached 67.7 million streams in the United States, making her song the second-highest total in Alpha Data History, next to Lil Nas X's "Old Town Road." Since the release, "Drivers License" has remained No.1 across a variety of streaming platforms such as Apple Music (US and Global), Amazon Music, and Spotify. It now holds Spotify's record for having the most streams in one week (76.1 million) and the most daily streams (17.01 million on January 12th). 
Olivia Rodrigo's fame skyrocketed once her relatable, Taylor Swift-Esque song reached Tik Tok. Without hesitation, fans responded with dances, covers, comedic videos, and even conspiracy theories of the song's true meaning. Tik Tok allowed celebrities and influential creators to share their love towards "Driver's License" with their fan bases, promoting the song to people of all ages all over the country.
This is not the first time Olivia Rodrigo's name has been apparent in the media. She made her first on-screen appearance at age 12 and has been starring in films and TV shows for young audiences ever since. In 2015, Rodrigo played Grace Thomas in the American Girl Doll film Grace Stirs Up Success. Only a year later she landed a leading role as Paige Olvera in Disney Channel's Bizaardvark from 2016-2019. In 2017, Rodrigo made an appearance in season 6 episode 18 of New Girl. And finally, in 2019, Rodrigo landed her most commonly known role as Nini in Disney Plus's Highschool Musical: The Musical: The Series (HSMTMTS) which is in the making of a second season as of right now. 
The majority of Rodrigo's fanbase is convinced that "Driver's License" is written about her co-star Joshua Bassett, who plays Ricky, Nini's love interest in HSMTMTS. Although Olivia Rodrigo has not confirmed nor disproved this conspiracy, many of the lyrics are closely associated with both her and Joshua's personal lives. For instance the lyric, "I guess you didn't mean what you wrote in that song about me" can allude to Joshua Bassett, being a contributing writer of the HSMTMTS soundtrack, singer-songwriter of his EP "Anyone Else" along with his two singles "Common Sense" and "Lie Lie Lie". Another one of Rodrigo's lyrics that has been in the headlines these past few weeks is, "and you're probably with that blonde girl, who always made me doubt" this can relate to Joshua Bassett's current girlfriend who just happens to be blonde. Which is a little too accurate to pass off as a coincidence. 
When asked their point of view, Hingham High School students did not fail to voice their opinions. Sophomore Kerry Breen has a theory of the song's true meaning which contradicts most fan's beliefs. She said, "Personally, I think Driver's License was a publicity stunt. Olivia clearly had a lot of built up anger against Joshua's new romance, and this was her way of almost turning the tables on him while also making a profit." 
On the other hand, Sophomore Lauren Brockwell believes,"The song was really genuine because you can hear the emotion in her voice. Her lyric choice is also very heartfelt and expresses the pain she's experienced from the heartbreak. I don't think a song for publicity could sound that personal."
All in all, whether "Driver's License" is a cry for help or just a publicity stunt, Olivia Rodrigo has an undeniable amount of talent which outshines any drama that may or may not revolve around her song. 
Listen for free here! Olivia Rodrigo's "Driver's License".