The College Board Discontinues SAT Subject Tests and the Optional SAT Essay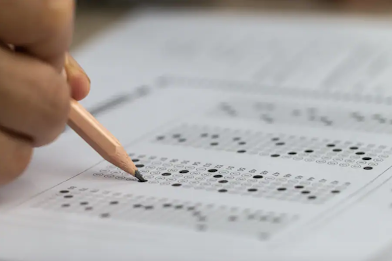 This past Tuesday, January 19th, 2021, the College Board announced their plans to discontinue their SAT Subject Tests and optional SAT Essay. Starting this spring, these two decisions aim to reduce the workload on students, in light of the pandemic, but the College Board also explained that the pandemic simply "accelerated a process already underway."
The SAT Subject Tests have long been used to demonstrate students' knowledge in certain subjects. Students send their scores to colleges and universities along with other standardized testing scores, but recently, more and more schools have been cutting back on requiring or even suggesting them; however, some elite schools have continued to ask for them such as Georgetown University.
With COVID-19 changing so much this year, many schools have gone test-optional for upcoming applicants. Because schools will likely want test scores next year, students of the class of 2022 now race to secure SAT testing spots even as the pandemic creates hurdles.
Focussing on maximizing the number of students who can take the regular SAT in the coming months took precedence over issuing Subject Tests. Now the College Board admits they find the Subject Tests of little use.
In their announcement, the College Board explained, "The expanded reach of AP and its widespread availability for low-income students and students of color means the Subject Tests are no longer necessary for students to show what they know."
Students who take Advanced Placement courses and exams take the matching Subject Tests, but the College Board now believes that taking the A.P. exam is sufficient when proving a student's knowledge of the course.
While U.S. students can no longer take any Subject Tests, international students still have the opportunity. During the last two testing days in May and June of this year, College Board is working to conduct tests. 
The College Board asks students to check colleges' websites for updated information regarding which schools will continue to accept Subject Tests for students who have already taken them.
Junior Dominic Kanter commented, "I think the cancellation of the exams will be incredibly helpful in lowering the stress levels of a lot of students, although I hope that colleges will still consider subject tests that have already been taken."
Senior Pria Parker explained that she is "not surprised" with the discontinuation. She disclosed that "The cancellation does not affect me a ton since I've already taken my Subject Tests and wasn't planning to take any more."
The College Board is also shutting down the optional SAT Essay that students could choose to take during each SAT session; students can still take the essay through June 2021.
Junior Jade Weggeman appreciates this change revealing, "I think removing the SAT with essay and SAT subject tests was a smart move during the pandemic, especially because it's harder for students to access testing locations, and the added stress takes a toll on mental health."
Weggeman continued, "Students, including me, will no longer have to study for Subject Tests, which will leave them with more room to focus on extra circulars and activities or clubs they enjoy, proving to colleges what they are passionate about."
Parker added, "Colleges are realizing that standardized testing is not an accurate indicator of whether or not a student would be a good fit for a school, and I'm glad they are… I hope that we continue to move away from standardized testing as a whole because it is shown to inaccurately judge academic ability, plus they disadvantage lower-income students and students of color."
Removing the Subject Tests and Essay may suggest that standardized testing is losing its value altogether. Discontinuing standardized testing could potentially help many students navigate the college admissions processes. But, for now, upcoming applicants can only ponder over the cancellation of Subject Tests and the optional Essay, all while continuing to prepare for the next SAT exam.