Hingham Restaurants Update Their Covid Guidelines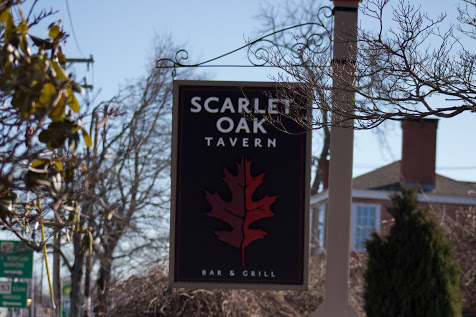 Covid-19 has taken away many things from the community, including the ability to dine inside restaurants comfortably. Much of the town can not wait to regain this ability. As Covid-19 cases in Hingham are on the decline, the government has begun gradually loosening restaurant restrictions. Many restaurants are allowed to return to seating a larger capacity, stay open longer, and allot people with more "table time". 
Hingham High School sophomore Kat Van Buskirk is eager to go out to eat once again. Enthusiastically she said, "I've missed the food and servers at my favorite local restaurants." She added, "Now that the [Covid] rates have decreased I will feel more comfortable eating inside restaurants once again!" 
In like manner, sophomore Kyla Odell says, "I am looking forward to finally going out for food with my friends again with the updated Covid guidelines." Kyla went on to say, "Food is my second favorite thing after my friends and both together means happiness." 
A few Higham restaurants and their updated Covid Guidelines are listed below. 
Wahlburgers: 
Stars on Hingham Harbor: 
Square Cafe
Tosca: 
Cafe Tosca: 
Downtown Hingham's *New Euromart Location:  
Scarlet Oak Tavern: