Boeing Grounds its 777 Jets After Engine Failure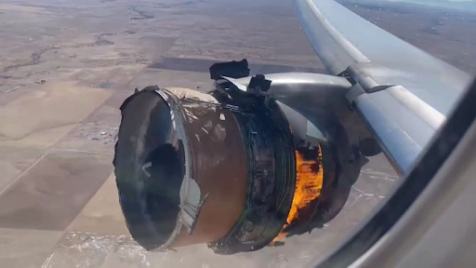 US plane manufacturer Boeing has grounded over 120 of its 777-200 model jets amidst concerns of engine failure. Last Saturday, United Airlines Flight 328, which was carrying 231 passengers en route to Honolulu, was forced to make an emergency landing at Denver airport after an engine caught fire and ultimately failed. The engine failure occurred just minutes after the plane took off from Denver International Airport. United Airlines pilots acted swiftly and no one was injured in the incident, but the failure left engine debris in the yards of over 20 Colorado residents.
Although no one was injured, the incident will have repercussions for both Boeing and the engine manufacturer, Pratt and Whitney. For one, Boeing has grounded dozens of planes in order to keep travelers safe. South Korean and Japanese airlines have grounded their Boeing 777s as well.
Boeing released a statement last week saying, "While [an] investigation is ongoing, we recommended suspending operations of the 69 in-service and 59 in-storage 777 aircraft powered by Pratt & Whitney 4000-112 engines." Investigators are also examining the engine and airplane as well as photographs and video taken by passengers. United Airlines also released a statement saying, "safety remains our highest priority — for our employees and our customers." No lawsuits have been filed against either company so far.
Despite the accident, both Boeing (BA) and United Airlines (UAL) stock were up this week with shares reaching quarterly highs throughout the trading period. This was likely due to the recent good news pertaining to the COVID-19 pandemic.
On the whole, however, the incident only made matters worse for Boeing, as the company had to ground all of their 737-Max airplanes back in 2019 after two deadly crashes, killing 346 individuals. Recent test flights have shown promise of the 737-Max returning to commercial travel in the near future.
The public has reacted both positively and negatively. For instance, Hingham High School sophomore Thomas Fabrizio says he has become "a little scared to travel" after incidents like this. On the other hand, Hingham High sophomore Jackson Macmanus believes "it is extremely rare for something like this to happen." For these reasons, he has no concerns for travelling after the incident.