Lights Out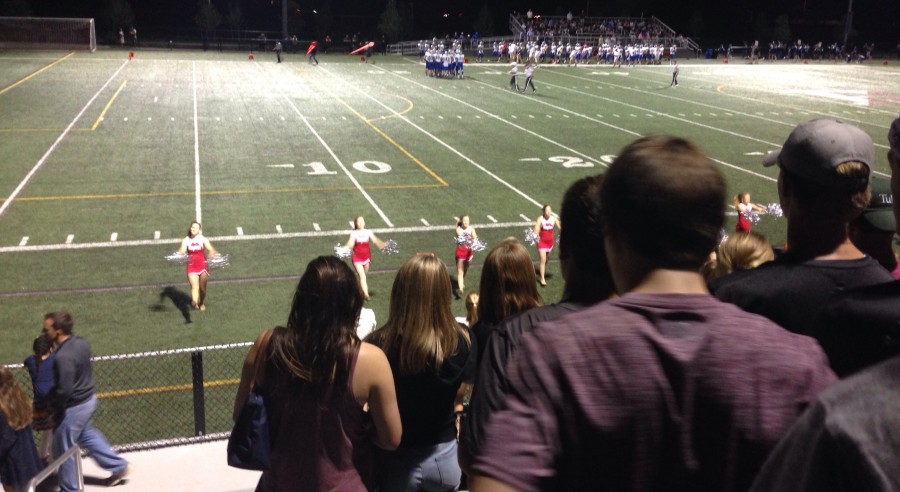 At last Friday night's football game against Duxbury a portion of the student section exhibited unfortunate disrespectful conduct. Made up largely of upperclassmen, this group turned its back on the Dance Team during their half-time performance, refusing to watch. While this conduct was unappreciative and unsportsmanlike, the punishment issued is unnecessary and unfair. It affects many groups who were not involved with last Friday's events. The punishment: no more under the lights sports games "until further notice." This punishment affects students, citizens of Hingham, and sports teams that had no involvement, whatsoever, with the unacceptable behavior from a portion of the student section on Friday.
Under the lights games are a great outing for students to go to and support Hingham High School teams, but unfortunately the student body will no longer have the opportunity to do this. Senior Jessica Anderson, spectator at last Friday's game, said, "I don't think the whole student body should be punished for something a group of students did."
And not only does this punishment affect the student body, but it affects citizens of Hingham as well. Senior Jake Cohen said, "The field was paid for by citizens of Hingham, through taxes and donations. By taking nights games away from them you are depriving them of a privilege and a facility they helped to pay for."
Other sports teams also are subject to this punishment. These teams should be entitled to under the lights games with a great facility like ours available to them. Varsity Field Hockey player and Senior Casey Cosgrove said, "I feel as though something needs to be done about the poor and disrespectful behavior at recent sporting events, however, with that being said, this punishment affecting fall sports teams, in my opinion, is unreasonable and unjust."
The punishment affects the soccer team as well, jeopardizing their under the lights game scheduled for this Friday at 6. Senior and Varsity Soccer player Chris Bierwirth said, "The punishment is disappointing. We only get a couple of night games each year and they're always special for the seniors, and for all the players. So if it's not resolved by Friday it's going to be a real bummer to lose that night game. Also, a lot of people's parents work during the day and can only make night games." Clearly, this punishment affects a wide scope of people, more than just the student body.
We believe this punishment should be cancelled altogether or reconsidered. By saying this, by no means do we intend to imply that the student section's behavior towards the Dance Team was excusable. By saying this, we are standing up for the student body because the punishment is unfair to them.
UPDATE: Punishment revoked as of Friday 10/2