Field Hockey Under the Lights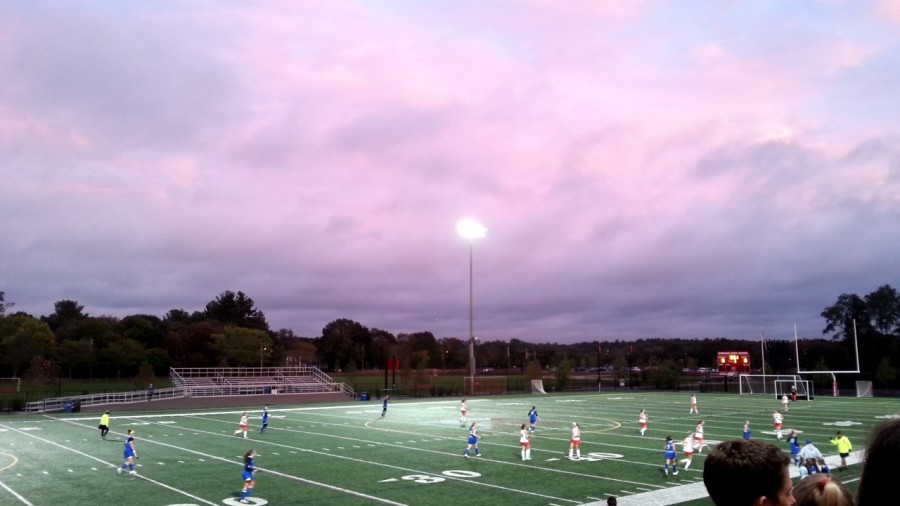 On Monday under the lights games were resumed with a great game by the Varsity Field Hockey Team. They played against Scituate High at 6, and the Dance Team put on an outstanding performance at half time. A large student section was there to support the team, and they made an excellent display of school spirit. They won the game 1-0.
Senior Varsity player Bridget Hoffsees said, "It was really nice having a fan section that was big, and we really appreciated that they all came. It was nice having people other than your parents cheer for you. And it was great playing under the lights because it's a different atmosphere and it attracts more students." Field hockey has their next home game this Friday at 6.