Interview with Mat Kalish, Co-Founder of DraftKings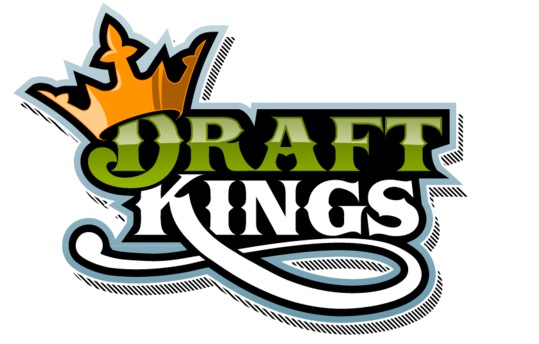 Recently, I was able to talk with and interview Mat Kalish, a co­founder of DraftKings, the fantasy sports website that has become a multi­million dollar company in just a few years. DraftKings is a Boston-based company that is featured all over the world and in 11 sports leagues including the NFL, NBA, and the BPL. The company, along with FanDuel, has been criticized for allegedly not regulating their employees on being contestants in competitions for money.
Will Bierwirth; ​Harborlight Student Writer: ​How, along with your other two cofounders, did you come up with the idea of DraftKings?
Mat Kalish;​Co­founder of DraftKings: ​I was born in Boston and I've been a fan of Boston sports my whole life. In high school and college, I played fantasy sports. In college, I noticed some kids dropped out of leagues due to the time it took to to manage their teams. We spent hours working on the idea of DraftKings and one day fantasy sports, creating the website, and creating the software.
WB:​ Take me through your normal weekend, do you keep track of who wins, etc.?
MK: ​Normally, weekends are very busy. We have in total 11 sports leagues on DraftKings and we have to wake up early on Saturdays and Sundays due to the BPL games and early college football games. We also have NASCAR and UFC to watch on Saturdays. Sundays are especially busy because of the NFL games obviously, we also have to update our content on our sites and social media since we are trying to attract new players.
WB: ​How do you deal with the competition like FanDuel? .
MK:​ Some other sites are big but FanDuel is for sure the biggest competition. At the same time, we are DraftKings and we have our own things going for us. We learn from FanDuel, obviously, about what is working for them and such, but we have our own stuff unique tojust us.
WB:​​ What was your inspiration for DraftKings? Did what you study in college factor into it?
MK:​​ When I was in college, I studied Computer Science and Economics. I went to work with the Capital One analytics team out of college as I was interested into analytics and business. Then, I was employed by Vista Prints and did online marketing there. After this, we started DraftKings. My background has definitely helped with the company and creating the website and adding on to it.
WB:​​ Did you expect the company to be so popular?
MK:​​ Well, at first our goal was to figure out what people liked and what they wanted in fantasy sports. After that, obviously, we wanted to be a success and be popular but everything we've done is to generate better quality fantasy.
WB:​​ What is the most someone has ever won playing on your site? How does it feel to give out money?
MK:​​ The biggest prize we've paid was two million dollars to two people on the same day. Though, it's always cool to give out prizes at any amount and to change some people's lives for the better.
WB:​​ Which sport generates the most income?
MK:​​ Football, for sure. People love football because it's very mainstream. Other than that, every sport is almost even.
WB:​​ How did you start the company? Was it made organically or did you buy out some companies?
MK:​ We didn't buy any companies at the start. We started working on it and its technology back in April of 2012. We made it organically and started from nothing.
WB: ​​Lastly, who do you have in the Super Bowl?
MK:​​ I don't mean to sound like a homer, but the way the Patriots are playing, I don't see them not winning it and repeating. But, I'm sure Seattle could bounce back and challenge them, also Green Bay could definitely challenge them in the Super Bowl. However, the Pats seem, to me, like a safe bet.
Note from Mat Kalish and DraftKings: DraftKings does not promote teenagers and kids under the age of 18 to participate in DraftKings since it does involve money, hints at gambling, and it is a 18+ website.