2015's Head of Charles Regatta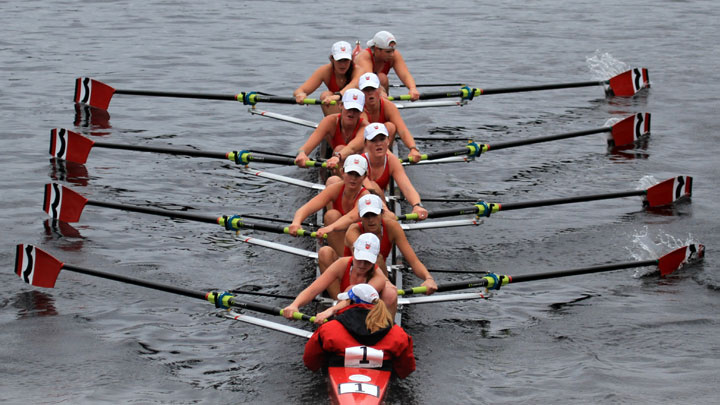 This past weekend was the 51st Head Of The Charles Regatta. Every year since 1965, thousands of teams and individuals from all over the world come to race 3 miles on the Charles River. The course starts at the base of the Charles and finishes soon after the Eliot Bridge. Each year over 11,000 athletes participate and around 400,000 spectators come to cheer them on. In terms of age, participants range anywhere from freshmen in highschool to men and women pushing 80. Events range from single boats to eights.
In 2012, Hingham High school participated in this world wide event for the first time, and ever since then, it has been the highlight of the crew team's fall season. This year, the Hingham boys V1 boat finished with a time of 16:09.178, placing them 27th out of 85 boats. Junior Jack Metzger when asked about his race said, "it was nerve racking and cold, and somewhat disappointing to be measured up against some of the best programs in the country, but that being said, we still gave it our all and learned from it". The girls crossed the line at 18:45.318, putting them in 43rd place.
Rowing in the Charles is an honor in itself, and it's something the crew team deserves more recognition for. It is truly the super bowl of rowing, with elite rowers from Britain, Germany, and many other countries training for this particular race all year long. Although the day is primarily centered around the rowers, there is a whole bunch of things to do while waiting for your team to row by. Tents from all types of companies set up along the river offering food, merchandise, and activities. They are part of the reason so many people flood to the Charles for this one October weekend.
The Head Of The Charles is a great Boston event. With food to eat, sports to watch, and our very own team competing, it's an event no one should miss. All in all it was a great weekend for the Hingham crew team and thousands of other rowers!