Reactions to Donald Trump's Anit-Muslim Statements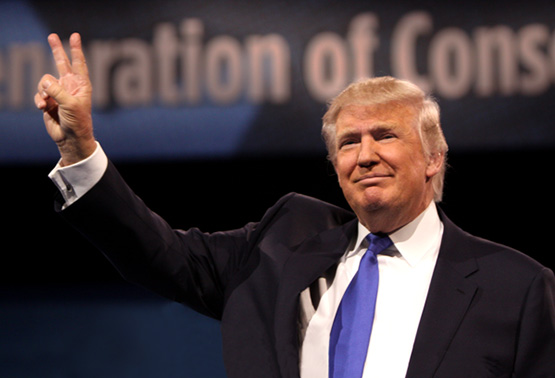 Most readers have heard Republican presidential candidate Donald Trump's most recent statements regarding Muslims in the United States. On Monday the 6th of December, Trump's campaign released a statement claiming, " Donald J. Trump is calling for a total and complete shutdown of Muslims entering the United States until our country's representatives can figure out what is going on." Trump's audacious claim that Muslims represent a major threat to the United States feeds off of the recent anti-Muslim, xenophobic sentiments among many Americans and Trump supporters. They believe Muslims threaten the national security of the country.
The candidate has received a lot of backlash from his own party, with the vast majority of his competitors decrying his statements as detrimental to the Republican party. Presidential hopeful Lindsay Grahamn turned to Twitter to express his outrage over the issue, urging his fellow candidates to condemn the idea. He writes " Every candidate for president needs to do the right thing & condemn @Realdonaldtrump 's statement." These strong words seem to echo many of the Republican candidates' sentiments about the idea. Even Ted Cruz, who supports a targeted bill which would deny any travel into the U.S. from parts of Iraq and Syria, disagrees with Trump's blanket ban on travel into the United States for Muslims. His disapproval of Trump's ideas stem from the concern that Trump's policy will drive American voters away from the Republican party. Many believe that Trump's policy will stifle the already limited appeal the GOP has to minority voters. Democratic candidate Bernie Sanders in recent interviews has called Trump a demagogue and has strongly cautioned against the scapegoating of certain races or religious groups. Similarly, Hillary Clinton has spoken out against Trump's rhetoric. Whether Trump's stance will help or hinder his campaign remains to be seen, but, as primaries approach, voters should certainly consider this policy before voting.