Gymnastics Team Faces Hanover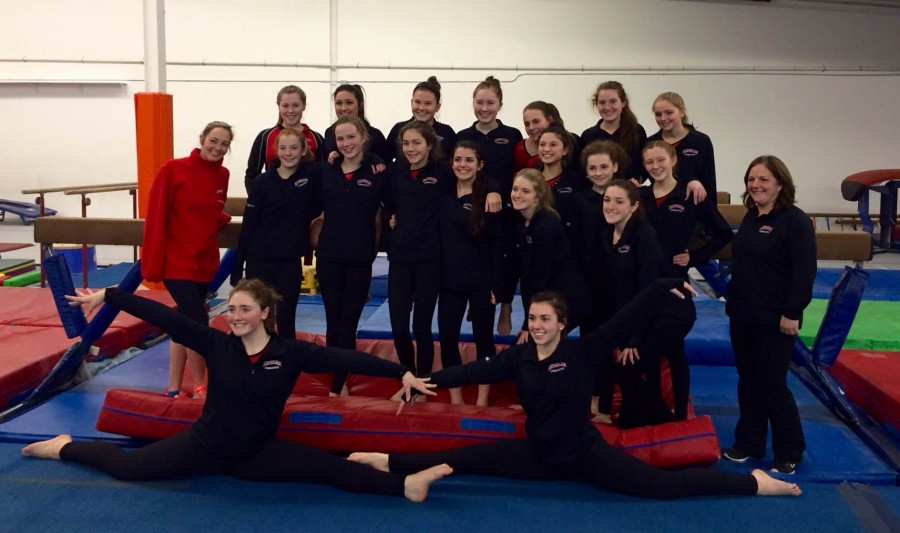 On Sunday January 31 the gymnastics team faced Hanover at the Head Over Heals gymnasium on route 53 in Norwell. With a final score of 122.2 to 113.7, unfortunately Hingham lost, but the team was missing four key gymnasts that particular day. And despite this, Hingham fought hard and lost only by the slim margin of roughly nine points.
After Grace Beyerl serenaded the audience with a beautiful rendition of the national anthem, strong performances were shown by  gymnasts such as sophomore Mikaila Chase, junior Olivia Thomas, and senior Annie Beyrel as they performed routines on the balance beam, followed by their talented teammates. Additionally, freshman Izzy Commesso scored a 8.25 on her half on half off routine on the beam, and senior co-Captain Jessica Anderson scored a 7.9, a personal record, on her vaulting routine. The talent of the team shone through on Sunday, despite the loss.
At the meet's conclusion, senior co-Captain Maddie Drinkwater said, "Our season started off a bit rough, we had a couple of girls coming back from injuries. But as the season progressed we became a stronger team and learned about each others' strengths and weaknesses. I couldn't imagine my senior year without these girls."
Action shots taken by Grace Beyerl.