Hingham's Own: Music on The Fine Line­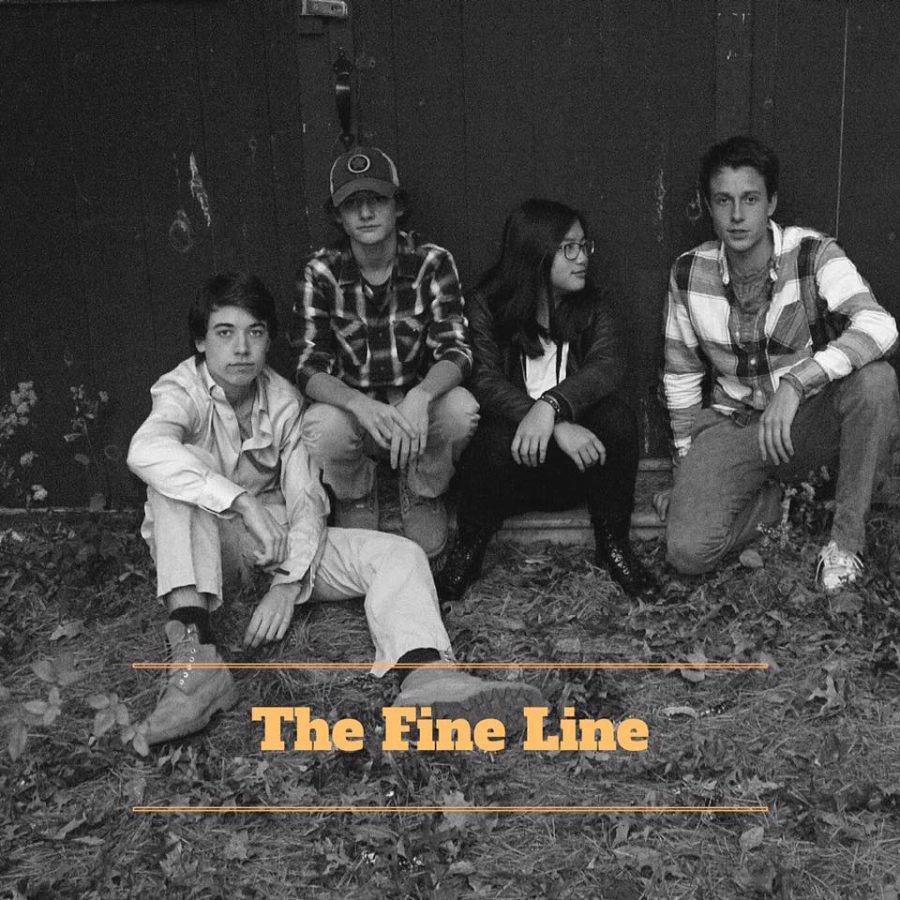 The Fine Line EP is a terrific debut album that I thoroughly enjoyed. Hingham High's own The Fine Line, a band comprised of Sophie Paven (Vocals, Piano, Acoustic Guitar), Evan Collins (Drums), Luke Papich (Electric guitar, Ukelele), and Richard Miller (Electric bass) debuted their EP on May 30, and, though I'm not the most seasoned musician, I decided to give it a listen.
The EP is comprised of five songs, three of which are written by Sophie Paven, while the remaining two, "Makin' It" and "Summertime," are written by all band members. The album's mixer was Jack Gauthier, and it was produced by Cliff Williams. Sophie Paven designed the album, though this contribution pales in comparison to Paven's musical contributions.
The first song on the album, M­U­S­I­C, is, as the name suggests, an ode to music itself. Its catchy melody and bluegrass/pop/folkish sound sets a precedent for the rest of the album and exposes what The Fine Line is really about: the music. Their unabashedly simple lyrics and accessible sound is testament to that.
Their next song, "Makin' It," is infectious. The relatively short song shines thanks to its upbeat tempo and clever, introspective lyrics. The next song, "Someday," tackles the similar subject matter of trying to achieve success, but this time with a carefree tone reminiscent of childhood dreaming.
The fourth song, "Work," is along the same lines in terms of subject matter. It sheds the poppy sound of the past two songs for a much more folk sound with hints of bluegrass. It's a motivational tune with some exceptional acoustic guitar work and a strong, consistent beat that holds the song together. The fifth song, "Summertime," charts a totally new course. It's a celebration of every student's favorite season, summer, but it's also proof of The Fine Line's range. It starts with a rap by Luke Papich, underscored by quick piano and a steady drum beat. The chorus, sung by Paven and Richard Miller, instantly conjures up some summertime nostalgia. It's a fittingly fun way to end the EP.
Throughout all five songs on the album, there is not a hint of angst that I naturally expected from an album written by high schoolers. There is never a hint of pretentiousness or ill-­advised attempts to be "edgy." There are no songs about dramatic relationships or pent­-up rage; instead, The Fine Line delivers idealistic songs about making it big together, loving music, and the freedom of summer.
With radio stations constantly blaring angry, edgy, or vile songs, The Fine Line EP is a breathe of fresh air. It is ironic, then, that their name is The Fine Line while their own sound betrays them. They never try to walk the fine line of controversy or make anything too far "out there;" it's just about the joy of music, and I, for one, am happy for that.