The Skating Club of Hingham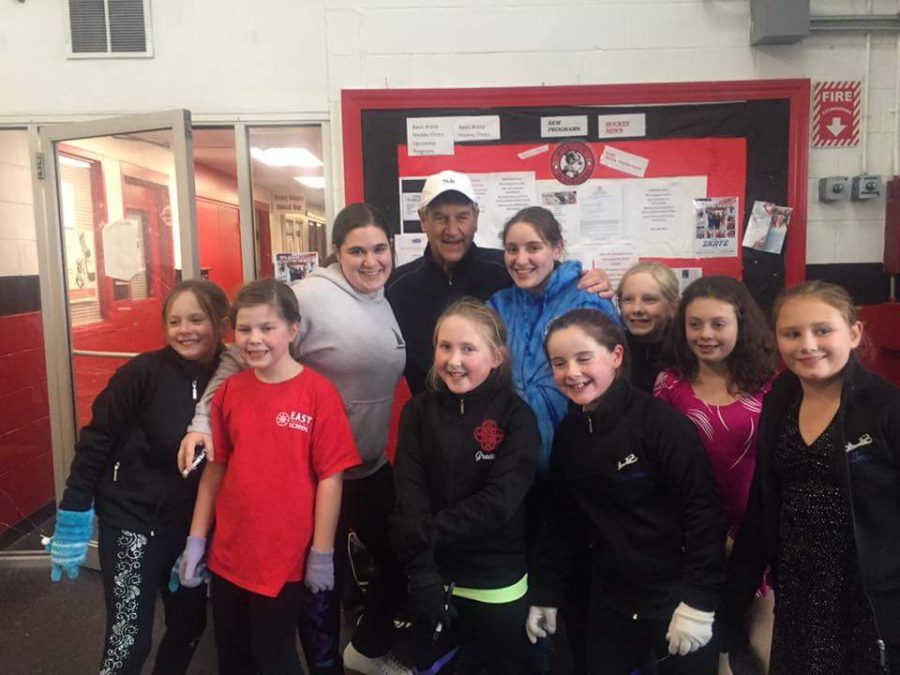 Have you ever seen those amazing skaters in the Winter Olympics? Have you seen all of the awesome jumps and spins they do, and thought to yourself, " I want to do that too"? Well you can! A little know fact about Hingham is that it has its own figure skating club. Established in 1973, the club still exists today, run by Elizabeth Shaughnessy. Originally, the prestigious Skating Club of Hingham was based in Pilgrim Skating Arena in Hingham, but due to lack of available ice time it moved to Bavis Arena in Rockland. The Skating Club of Hingham has both competitive skating and a "Learn to Skate" program for toddlers through teens.
The club was originally founded by Blanche Taylor who owned Pilgrim Arena with her husband, Ed Taylor. With undying support for her skaters Mrs. Taylor helped to grow the club until 2011 when she died. In the same year the Skating Club of Hingham was moved to Bavis Arena in Rockland.
The skating club now has less members than it started with and is always looking for more. The club hosts a show every Spring at Bavis Arena, to show off the skill of both the senior and junior members as well as the "Learn to Skate" pupils. The rest of the year is not spent doing nothing, but instead, the skaters are training and working hard to compete in skating competitions, usually in the area. Two of the upcoming competitions are the Winterland Halloween Classic hosted by the Winterland Skating Club based at the Rockland Ice Rink, and the Bay State Winter Games in Williamstown. The Winter and Fall is hard working time for members of the Skating Club of Hingham, but the Summer is relaxing time, though there are still ice hours in the Summer. Many of the club members skate all year with few vacations, being trained by their respective coaches.
Every so often they have parties, an annual awards banquet, and get-togethers, they are all really close. All of the members encourage each other during competitions, Ashley Tai a sophomore from Braintree stated, "The Skating Club of Hingham is wonderful. It is a community where skaters of all different ages and skill join together in a big skating 'family'. Everyone helps each other out and it creates an atmosphere of kindness". Skating is wonderful activity, though the ice rink is mighty cold. Luckily, at Bavis Arena there is a small snackbar, for the club members to sit, talk, eat, and warm up in between ice hours. All in all, the Skating Club of Hingham is a virtuous adventure that can give one many future opportunities, such as coaching, competing, choreography, ice dancing and figure skating, which can also help with getting into colleges. In Victoria Garvin's words, a junior from Hingham High School, "It's fun and it's an unforgettable experience".