America Recycles Day at Hingham High School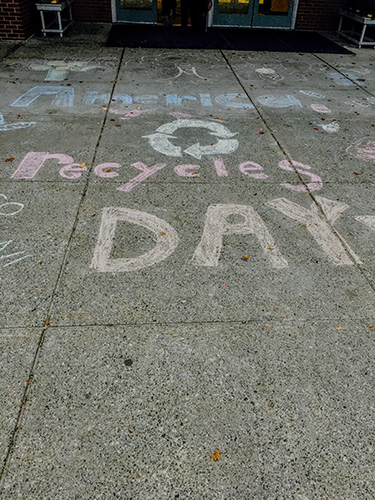 On November 15th, Hingham High School participated in America Recycles Day. On this day, the country is encouraged to reduce, reuse, and recycle in order to help the ecosystem. By doing small things like using a reusable water bottle and recycling paper, the amount of waste that is unfriendly to the environment is reduced. Hingham High School is already very involved in helping the environment, but even so, decided to take a day to enhance awareness among the student body about current and global issues regarding humans' effects on the planet.
With 100% participation from teachers, each class learned about different aspects of the environment through presentations, speeches, and activities. The goal was for every student to leave school with a better understanding of the world around them and how to contribute to helping the environment.