Hingham High Musicians Attend Southeastern District Music Auditions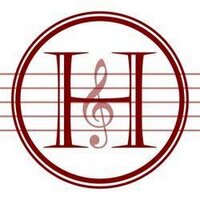 Back in November, Hingham High School's finest musicians made the haul to Wrentham King Philip High School. From singers to strings and band musicians, many students prepared for the Southeastern Districts Music Auditions. Southeastern Districts is a music festival that involves a variety of schools in the southeastern district, consisting of towns from Hingham to the Cape and Islands.
The bus left Hingham around mid-afternoon filled with excitement and nervous anticipation. Each musician had to prepare an assigned audition piece that every player of that specific voice or instrument was required to perform. Students would then find out the following day or Monday morning whether or not they made the festival. The festival involves a two day affair where musicians all over the district come together sometime in January and spend a day and a half rehearsing for a concert. This exceptional ensemble meets once and only once.
In addition to auditioning for districts, students also have the opportunity to qualify for an even more outstanding ensemble, All-States. All-States requires musicians not only to get into districts, but also to achieve a top score in the respected instrument section. Over the years, some students have received top scores in their instruments sections and gone on to audition for All-States, but very few have made it into this exquisite ensemble. All-States requires another auditioning piece, as well as additional scales, to be memorized and performed in front of judges.
Senior flute player Katie McDowell elaborated that "auditioning for All-States is all about the experience, no matter whether you get in or not. It's the process of preparing and working through a challenging piece and finding things you love about it, and then sharing those things with the judge and knowing you did your absolute best".
This year seven students received All-State recommendations and two of them were accepted, juniors Kelley Osterberg on oboe and Michael Hill on trumpet. The All-States Festival consists from some of the best musicians across the state. The All-States concert takes place in March at Symphony Hall in Boston. Michael Hill cannot wait to participate in the three day event.  He thinks that "it will be an amazing experience and an honor, along with Kelley, to represent Hingham's music program and some of the best musicians across the state".