Red Versus Blue: HHS Gymnastics Defeats Scituate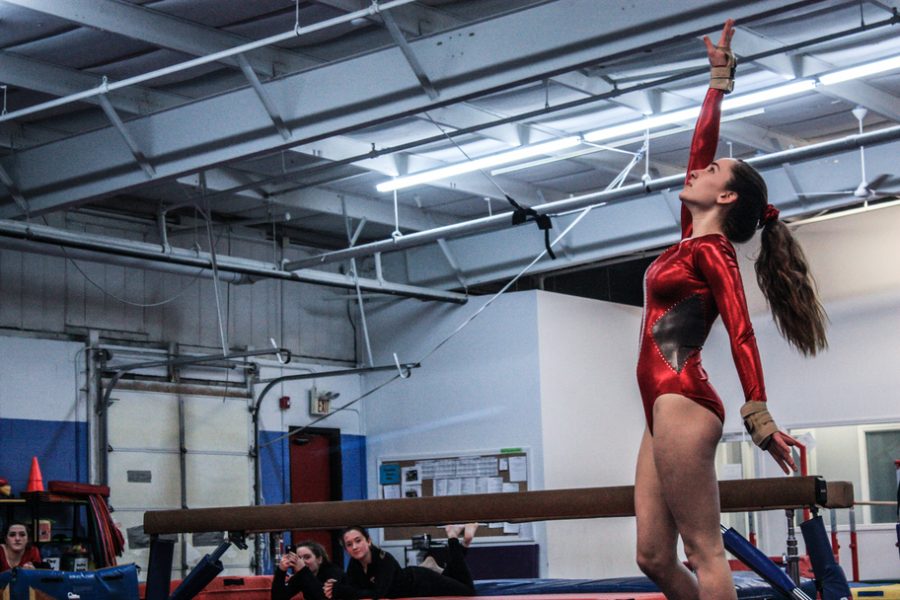 This week I had the pleasure of attending an HHS Gymnastics meet on Wednesday, January 24. It is safe to say I was blown away by the talent and hard work demonstrated by all the girls on the team. As soon as I slipped off my shoes and walked onto the mats of the gymnasium, I was amazed by all that was going on. I saw the opponents, Scituate, flipping around the https://www.acheterviagrafr24.com/prix-viagra-pharmacie/ bar, and watched the Hingham girls begin their vault routines, leaping into the air; I was really just in awe of how much gravity-defying I was witnessing. Because my gymnastics talents are limited to a measly front roll and frankly embarrassing cartwheel (if you can call it a cartwheel), I surely impressed by all the talent I saw in front of me.
The girls beat Scituate, 122.90 to 119.70. It was a close match, but the team definitely showed their strengths. When asked on the outcome of the meet, Captain Natalie Thompson states that, "It was a really close meet, and I thought we all did our best to try and step up our routines and do the best we could." Captain Hannah Kelman responded to the same question, saying that, "It wasn't our best night, but no matter what, I'm so proud of us because everyone worked so hard." If it was not their best night, it certainly did not show! I really appreciated watching this team perform, and I hope I, among others, can attend their next meet against Notre Dame Academy at MGC Hingham on Tuesday, January 31.