Facing Dr. Girouard McCann's Retirement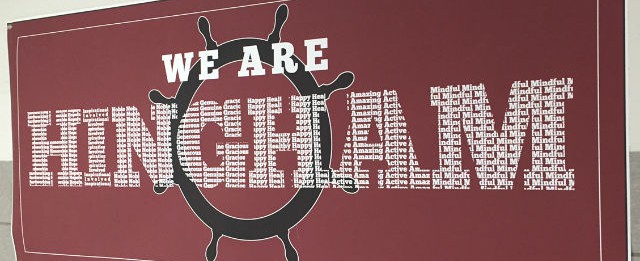 Zach Lytle, Member of the Hingham High School Community
February 7, 2017
The announcement of Dr. Girouard McCann's retirement shook the school community because she has been the bedrock of the high school for the last seventeen years. Sometimes it is easy to lose perspective of time. But consider this, a vast majority of the students at HHS were not alive even when she became the principal. Her list of accomplishments over the last seventeen years is quite a lengthy one. Under her guidance we have become a Blue Ribbon and Green Ribbon school, which are federal recognitions for superb academics and environmentalism respectively. The arts programs, sports programs, and a variety of clubs have all flourished under her tenure. She has responded intelligently and swiftly to every crisis a suburban high school can throw at a principal. While it would be wrong to credit her for all the successes of our high school, it has been under her leadership and guidance that the high school has flourished. So naturally, the leaving of such a talented and beloved principal was going to leave a hole in our community.
But then we learned the circumstances that Dr. Girouard McCann is leaving under. The story that I have been told is that she gave the School Committee a one year notice of her retirement this past spring, and she was granted a one year contract for the 2016-2017 school year. However, life is unpredictable and cruel, and her husband passed away days before the school year started. After this calamity, she asked to stay on board at the high school beyond the 2016-2017 school year. The request should have been a no brainer. A respected and extremely competent principal was asking to stay. But for unknown reasons, the School Committee said no.
It makes no sense to say no. Not only are they treating Dr. Girouard McCann in an absolutely disgraceful manner, they are also renegading from their jobs as the School Committee. They are supposed to being working to create the best possible public education for Hingham students. There is no one more qualified to be the principal of HHS. They will not find a better candidate in an application process.