The U.S. and Russia: What's New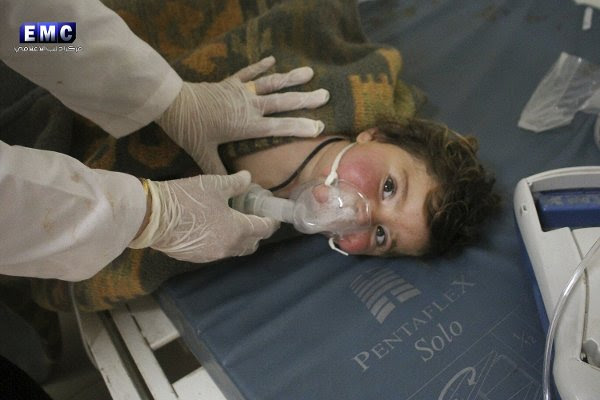 As predicted in the last article regarding this topic, more information concerning the increasingly confusing relationship between the U.S. and Russia has been revealed.
Following Michael Flynn's resignation on February 13th, 2017, FBI officials announced on February 16th, 2017, that they did not plan on pursuing charges against the former National Security Adviser involving incoming information. This was announced after Flynn told FBI agents that he did not recall discussing any such sanctions with Russia's ambassador to the U.S. Sergey Kislyak.
Around a week later, on February 24th, 2017, the FBI went on to reject the White House's request to deter media reports involving the communications between the Russians and Trump's team that were known by US intelligence even before Trump's election. The media had been releasing stories claiming that US intelligence was well aware of some interaction between Trump's associates and Russia occurring during Trump's campaigning process in 2016. The White House denied these claims and requested that the FBI stifle these claims; the FBI declined to comment due to the fact that the case regarding Trump and Russia is still pending. Further, the White House's communication with the FBI in itself violated regulations that limit contact with the FBI concerning ongoing investigations. "A lot has happened really quickly since Trump was elected," pondered Gianna Merian, a student here at HHS. "I'm a bit scared and I don't know what's going to happen next."
Just days later, on the evening of Monday, February 27, 2017, members of the House Intelligence Committee signed off and agreed upon a plan that involved examining the controversial contacts between Trump and Russia. The plan also entailed investigations surrounding who leaked the details of Russia's actions; the Committee members did not choose to provide a further explanation of the in-depth details of this plan. "We have a document that we've signed and we'll be giving out obviously some announcement at some point," House Intelligence Committee Chairman Devin Nunes commented instead, disregarding Democrats' calls for an independent investigation.
On March 1, 2017, the story of Trump's administration and Russia took another sharp turn. On this day, the Washington Post was the first to report that Attorney General Jeff Sessions, a long-time problematic member of Trump's administration and politics in general, met with Sergey Kislyak twice during 2016. Sessions himself failed to mention meeting with any Russians during his confirmation hearing. Instead, Sessions explicitly stated, "I never met with any Russian officials to discuss issues of the campaign…I have no idea what this allegation is about. It is false." Following the release of this information, Democrats were quick to demand the resignation of Sessions and to deem Sessions unqualified to participate in any investigation involving the Trump-and-Russia allegations. The next day, Sessions announced that he would recuse himself from these investigations.
March 2nd, 2017, also came with the news that J.D. Gordon and Carter Page, two more of Trump's campaign officials, met with Kislyak during the Republican Convention in July of 2016. "This is not any different than anything I said publicly and on panels," Gordon insisted. He and several others of Trump's association claimed that they only wanted to better the relationship between Russia and the U.S. through these previously unmentioned communications. As these stories unraveled to the media, more and more controversy erupted. On March 7th, 2017, Putin's spokesman Dmitry Peskov stated to CNN that the "hysteria in official Washington and in the American media" was what harms the relations between Russia and the USA.
Shortly thereafter on March 10th, 2017, the White House officially acknowledged that Trump's transition team was, in fact, fully aware before appointing Michael Flynn that Flynn engaged himself in work that probably would require him to register his consulting firm as a foreign agent. Then, on March 16th, 2017, Representative Elijah Cummings revealed that Russia's state-run broadcaster RT TV-Russia paid Flynn over $33,750 to speak in Moscow in December 2015. US intelligence has long maintained the belief that RT is a Kremlin propaganda tool and that the RT participated in disinformation campaigns aimed at the United States.
On March 20th, 2017, FBI Director James Comey publicly confirmed that the FBI is investigating the Russian interference with the U.S. election. Comey mentioned this at a hearing of the House Intelligence Committee. He explained that the FBI will work to determine if any illegal activity was involved and that this investigation entails that the FBI probe "the nature of any links between individuals associated with the Trump campaign and the Russian government, and whether there was any coordination between the campaign and Russia's efforts." Comey, as well as National Security Agency Director Mike Rogers, also confirmed that there is no evidence to prove that the votes during the U.S. election were tampered with as of yet. However, Comey also affirmed that the Russians did want to help Trump and hurt Clinton. Comey explained that Putin hated Clinton so deeply that Putin was left to clearly prefer her opponent Trump.
Evidently, the messy ties between Russia and the U.S. continuously become more and more tangled. However, the most recent event to unfold in regards to these relations seems to draw these two countries farther apart. On April 7th, 2017, Russia announced that it condemns the USA's recent missile strike against the Syrian government forces. The Syrian government is a Russian ally; therefore, Russia has proclaimed that it will suspend its agreement to minimize the risk of in-flight incidents the occur between the U.S. and Russian aircraft operating over Syria.
Russian officials actually expressed hope that the United States' attack on Syria would not cause such irreversible damage to the already confused U.S.-Russia relationship. But the Kremlin quickly decided to suspend the understanding on air operations present between the U.S. and Russia, immediately increasing the tension present in the skies above Syria.
The United States' strike on Syria occurred in retaliation against a chemical attack in Syria that took the lives of many civilians, including children. For this strike, Trump ordered the launching of a total of 59 Tomahawk cruise missiles at a Syrian air base. This strike reigned as a dominant topic during a United Nations General Assembly session. During this session, American allies in Europe, Israel, and Saudi Arabia approved of Trump's actions; in the U.S., Trump's actions surprisingly received support from many of his critics, including Hillary Clinton. These people called for these strikes in order to take action that President Barack Obama did not under similar circumstances. In contrast, the Syrian government completely condemned this strike and named it an "arrogant aggression". Vladimir Putin's spokesman agreed, stating that the strike "significantly increased" the risk of aerial confrontation between U.S.-led coalition and Russia.
Upon hearing the updated status of U.S.-Russia relations, Meghan Rice, a HHS student, commented, "This is all really crazy because the [U.S.-Russia relations] have been so up-and-down. There have been so many scandals and so much controversy without enough proof, but now the strike in Syria is real and happened and has consequences."
The muddled and confused path of the U.S. and Russia's relations initially caused concern that the U.S. and Russia, a country many Americans disapprove of, would become closer. Instead, this recent turn of events looks like it will separate these countries significantly. Many people over the internet have cracked jokes regarding an upcoming World War III; these jokes simply are not funny once one sees the torn, demolished state of Syria caused by military action and understands the threat Russia poses to the U.S. These most recent unfoldings in the ever-growing story of Trump and Russia leave many unsettled, because, once again, no one truly knows what is going to happen next.