Brain Drain: The Most Challenging Courses At HHS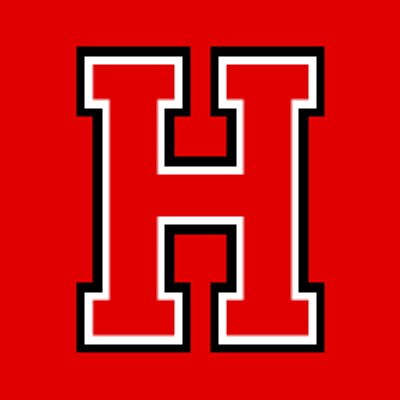 With the start of fourth term, students at Hingham High School have selected their courses for the upcoming school year as they begin to wrap up their current classes. With finals on the horizon and the school year coming to a close, some students reflect on their most challenging courses that they enrolled in this year.
Freshman Alex Lannon reflects on her classes that she took this year and determines that "Honors Geometry freshman year is really complicated. We prepared all through middle school for Algebra, taking a year of Pre-Algebra and Algebra I, and now this concept is introduced to us and we have nothing that can help us from middle school." When recalling the courses she enrolled in for her sophomore year, she adds, "I can't wait for Algebra II next year, because we are returning back to a familiar topic."
Freshman Julia Waal disagrees with Alex, though. She argues, "Honors World History was really challenging this year. I normally have no trouble with it, but this year, the course was more complicated, and it was necessary to connect events to each other and to really look for the significance in everything." She adds, "last year, I remember memorizing information and that was all we needed to know."
Most sophomores at Hingham High School enrolled in Honors Chemistry agree that they have it pretty rough. Sophomore Vivian McIsaac jokes that "unless you majored in chemistry or you are a chemist, you are not going to understand this class at all. And you will probably fail." She laughs, and adds, "I would also like to wish the incoming sophomores good luck next year."
When asked about the high school's rigorous chemistry course, Lily Deneen rolls her eyes and says, "there are all these numbers and ions and these other little things that you're just supposed to know, and no one does. It's a lot of work, and it is hard to make everything to connect, but if you want to be really challenged, I say go ahead and take it."
At Hingham High, juniors have the opportunity to enroll in Level 1 classes, otherwise known as AP courses. These classes are designed for only those who have a strong interest in the subject and exceed the expectations of Honors, or Level 2, courses. Junior Anne Lipsett, who is enrolled in multiple AP classes, says, "AP statistics isn't a hard course, it is just hard to get a good grade in. There are so many pop quizzes and the tests are super challenging."
Her sister, Junior Molly Lipsett, adds, "It is not just stats, it's the combination of four AP classes and their workloads." When reflecting on her homework situation because of these AP classes, Molly explains, "You have to understand that if you want to play a sport on top of the AP classes, you won't sleep for the entire school year."
Anne adds to this, "I think there have been only ten or so nights where I haven't stayed up until midnight working on my homework."
Junior Maiya Neilsen reflects on her hard year, saying, "Honestly, junior year is the worst. You have your AP classes, but that's not it. You also have to start thinking about college, and you have to study for the SAT or ACT. All together, it is so much, and I think the school has to realize that is is too much."
Senior year, AP classes are offered in every subject, and seniors have to go through the stressful college application process. Senior Casey Cavanaugh says that, "the first semester is hard- work on top of college applications. Once you get into college, it's like this huge weight that you have been carrying on your shoulders is off, and all you have to do is pass." She also says, "every class senior year is hard. They would all be fine alone, but one on top of the other is what is overwhelming."
Overall, the hardest classes seem to be very clear in each grade. Freshman usually agree that Geometry is the hardest course and sophomores think Chemistry is the hardest. Juniors and seniors who take AP classes agree that any Level 1 course is really challenging, and is made even harder by the standardized testing they need to go through as well. Fortunately, at this time of year, stress levels are low because of the beginning of the term. As finals approach, the stress will begin to raise among students preparing for finals, SAT subject tests, and AP exams.