Yoga Offers Exciting Way to Exercise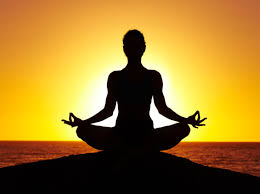 In recent years, one specific type of exercise has skyrocketed in popularity. Though it took some time to really get into the media, yoga (and no, that is not just the comfy yoga pants many people sport around) has become a staple in many people's exercise routines. All over the United States, the latest trend means getting involved in yoga and maintaining a healthier lifestyle.   
Once considered mainly for stretching, yoga now challenges those who attend to test their mobility, strength, flexibility, and core. While all the poses universally are the same, instructors can spice up their classes in many different ways. Instructors will incorporate dance routines, music, certain regimes with weights, and even meditation. Not to mention the various types of yoga, too. There is intro to yoga, hot yoga, core infused yoga, power yoga, and special names to go along with meditation yoga. The list is endless and so are the class types. There is no specific guideline a course must follow, but really the creativity remains in the studio's hands.
The equipment needed to conduct yoga is relatively little and easily accessible. Nobody enjoys lying on the cold hard floor, so yoga mats are used and sometimes blocks to help with balance. However, a popular choice, hot yoga, requires a little more.  Hot yoga involves a heated room, usually a stifling 90-95 degrees and sometimes hotter. In order to prepare for this awesome workout, it is recommended people drink water and stay hydrated leading up to the session. 
Looking for something lighter, athletes will engage in yoga that hones in on their muscles and ease soreness. Junior Michael Hill said, "Yoga is the perfect opportunity for athletes that hate stretching to gather up friends and stretch." Teachers can guide athletes on stretches for their sore muscles in order to aid recovery. Yoga does not have to be all intensive and aimed only at gaining strength and muscle, but also a remedy for stress and relaxation.
However, yoga is not for everybody. Junior Sydney Boer said, "I'm not a huge fan of yoga because I can't get relaxed while concentrating on those positions. For the less strenuous parts, my mind wanders." In many instances, some people struggle with balance and concentration making yoga less of an enjoyable experience.
Hingham offers many local yoga studios and student discount rates. A hot spot to go to right next to Stop and Shop and by the Shipyard is Open Doors Yoga Studio, a fantastic addition to the area. Krigsman Yoga in downtown Hingham is also a popular place for yoga practitioners seeking all levels to challenge themselves. Hingham Yoga Studio is also located right above Nona's and Brewed Awakenings. The array of options for eager individuals is endless, but whatever the case may be, getting out and being active helps promote a healthier lifestyle, whether through yoga or any other form of exercise.