The Aftermath of Hurricanes Harvey and Irma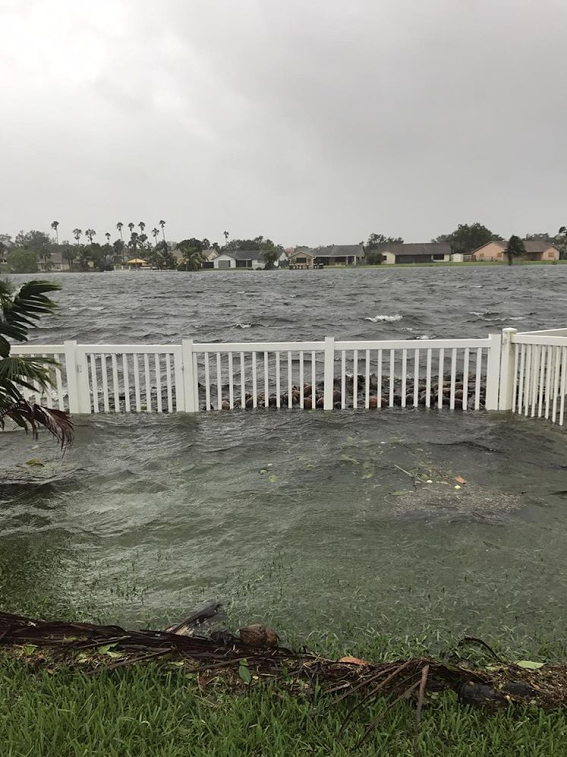 In just the past four weeks, two catastrophic hurricanes impacted the lives of hundreds of thousands of people in America. The Category 4 Hurricane Harvey made landfall near the Texas Gulf Coast late on August 25th, 2017. Shortly after on Sunday, September 10th, 2017, Hurricane Irma reached Florida with winds up to 130 mph. Even now that the worst has passed, the people of Texas and Florida still face hardship and destruction. However, people have and are continuing to unite to protect and restore victims' lives.
One Texan eighth grader named Logan C., a victim of Hurricane Harvey, described his house flooding during the storm. He stayed in his family's car for about nine hours, and when the rain stopped, had to find a place to stay while the water receded.
Currently, he lives in a condo in Galveston, Texas, which remains undamaged by the hurricane. His family will have to leave on the 25th of September, and is planning to move to another unaffected area. He expressed his gratitude for the owners who donated the condo to FEMA to help flood victims, and remarked that, "the people in Texas have [been] really nice to everybody that's been affected and the people from all around [the] country [have] also been very supportive."
A few weeks later, Jordan Linsenmayer,, a student attending Ringling College of Art and Design in Sarasota, Florida, evacuated by requirement of her college to a part of Northern Florida that was anticipated to avoid the worst of Irma's wrath. She stayed safe, but was only permitted back to school this past Sunday. She is lucky to return to her normal life so soon; according to her, some neighbors cannot go home for a month.
She described her city's luck in receiving comparably little damage, saying, "the biggest issue we've had here is some people still don't have power." Strides have been taken to remedy this situation, Jordan explained, "I saw [what seemed] like a million trucks with generators in a big parking lot when I had first arrived back from a huge variety of companies."
Although her dorm has electricity, not all share the same good fortune. She commented, "Some of my professors have talked a little about living without electricity, mostly complaining about the heat and having to buy food that doesn't have to be refrigerated." Until their power is restored, her professors are waiting patiently and seeking refuge from the 90-degree heat by staying in buildings with air conditioning during the daytime.
One of the professor's family friends was also impacted by Hurricane Irma. In the days immediately after the storm, said friend had opened his apartment in Ft. Myers, Florida to two other families until they were able to return home about a week later. A few days ago, however, he and his 17-year-old son were forced to evacuate their apartment due to safety concerns. He expressed unhappiness and irritation with the order, but complied knowing that their wellbeing was more important than the inconvenience. Currently, the two are staying at a hotel and have received notice from their landlord that they can move back next Wednesday.
Fortunately, there were many people who faced minimal disruption, including Kaitlin, a high school junior living in Ft. Lauderdale, Florida. She was able to stay in her house during Hurricane Irma, even snapchatting her friends pictures and videos of floodwater rushing through the street just outside of her house. Her family made minimal preparations, like putting shutters on their patio and moving all outdoor furniture inside, and emerged with no damage other than a few small uprooted trees in their backyard.
Their neighbors, however, weren't so lucky and lost part of their roof to a larger downed tree. Kaitlin described the inspiring sight of her whole neighborhood coming together to clean up tree branches from people's yards and unclogging drains so floodwater would recede. Schools gave free food and shelter for people without power while volunteers from other towns helped clean up the local beach. She expressed her surprise that her town even received help from the marine corps in the cleanup and in restoring everyone's electricity.
Overall, every victim of Hurricanes Harvey and Irma conveyed their gratitude for relief efforts, whether they were provided by the government or organic operations by ordinary people helping their community. In the face of calamity, people put aside differences to help out every affected person. Although some still face challenges due to dislocation, lack of power or various other difficulties, they are making the most of their situations in an inspiring display of human spirit.