Mrs. Beischel: September's Teacher of the Month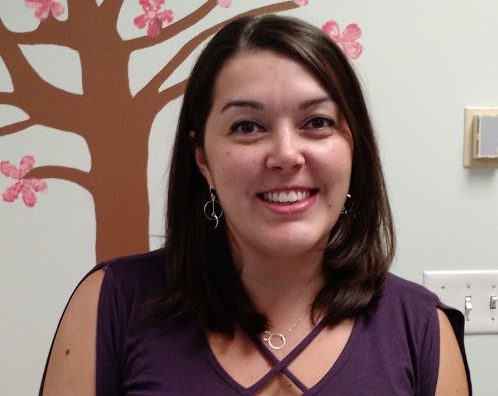 Funny, considerate, and warm are all words students use to describe Mrs. Beischel after less than a month of school. Her class is always a relaxing addition to their day, and not a single student was at all surprised when she was awarded Teacher of the Month.
Here at Hingham High School, Mrs. Beischel is an Interior Design and Foods teacher. She has been working as a teacher for a total of eight years, four of which were at Hingham, and teaching Foods at HHS has always been her favorite.
Mrs. Beischel says she knew she wanted to be a teacher from a young age because she always loved babysitting, helping children, and watching them grow up. She can't imagine what'd she be doing right now if she weren't a teacher. Sophia Rinaldi, a freshman, says, "I really like Mrs. Beischel, and Interior Design is really fun!" When asked about Mrs. Beischel and her Interior Design or Cooking classes, all of her other students agreed.
Some of the favorite projects that her classes work on during the year include the final project in Interior Design. Mrs. Beischel explained, "Students plan out their bedrooms and add rooms as the year progresses."
In Foods, the favorite is the knife tricks. "The students really start to feel like chef's and at home I don't get to use knives often so it's fun to show them," Mrs. Beischel gushed.
Mrs. Beishcel's approach to teaching is fun and inviting and her students all agree that no one can do it better. Freshman Margaret Asmus says, "She's taught me a lot about Interior Design, and she's always cool and helpful." HHS hopes she stays here for many years to come!