The 60th Grammy Award Nominations: Student Predictions and Surprises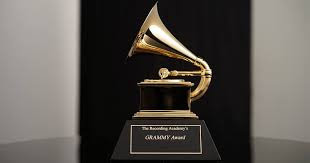 The long-awaited Grammy Awards nominations were announced on November 28, recognizing the best of the best in the music industry this year. The nominees span many different categories and represent multiple styles of music ranging from country to rock to hip hop.
However, this year, all eyes are on the pop category, as many renowned artists will battle head-to-head for the ultimate award: Album of the Year.
At the 59th Grammy Awards last year, Beyoncé was expected to dominate, seeing as she was nominated for nine awards for her album "Lemonade." However, Adele unexpectedly swept the top three categories of Best Album, Best Somg, and Best Record. Beyoncé took home only two awards, including Best Music Video.
Leading the ranks this year is Jay-Z, with a whopping eight nominations, including Album of the Year for his pop album "4:44." In a close second is Kendrick Lamar with seven nominations, and in third is Bruno Mars with six nominations.
Other contenders for the Album of the Year category include Childish Gambino and Lorde. The winner is determined by the Academy, who will make a decision before the awards. Until then, however, Hingham students are making predictions on who will win this top category.
According to sophomore Julia Waal, "this year is going to be hard to choose." She elaborates, "2017 was an amazing year for the music industry." However, Waal predicts, "Kendrick Lamar will win Album of the Year. His album features many popular songs that almost everyone knows."
Sophomore Claire Schnorr agrees with Waal that "it is going to be hard to choose one winner."
But she believes, out of all the nominees,  that "Bruno Mars deserves it." She continues, explaining, "Along with Kendrick Lamar, many of his songs are very popular, and are well known by many students."
However, some students believe that other artists are deserving of the ultimate award. Freshman Emma Grady says, "Ed Sheeran should have been nominated for more awards than he was. Ed Sheeran's album "Divide" is fantastic." Continuing, Emma states that it "came as a surprise to me that he wasn't nominated for Album of the Year."
Freshman Evelyn Steiner says, "It was such a good year for music, yet so many good artists were not nominated for the big award."
Many students are also interested in the category of Best Pop Solo Performance. This category features artists such as Kelly Clarkson for her song, "Love So Soft," Kesha for her song "Praying," Lady Gaga for her song "Million Reasons," P!nk for her song "What About Us," and Ed Sheeran for his song "Shape of You."
Although this category also contains extremely  strong contenders, many students expect Kesha's "Praying" to win. Sophomore Blaine Wiley explains, "it is such a meaningful and emotional song. [Kesha] kind of reinvented herself through this song, and deserves to win."
For the category of Best Music Video, sophomore Mary Maffei predicts that the video for the song "1-800-273-8255" by Logic, Alessia Cara, and Khalid will win. She explains that it is "so emotional, as the song itself is about suicide. I think it will win because the song and video have spread suicide awareness, and because of it, more people have been inspired to reach out for help. It totally deserves the award."
Students continue to make their predictions for who the award winners will be as the show approaches. They will be able to see if they were correct during the Grammy Awards on January 28, 2018.