Massachusetts Athletes Go For Gold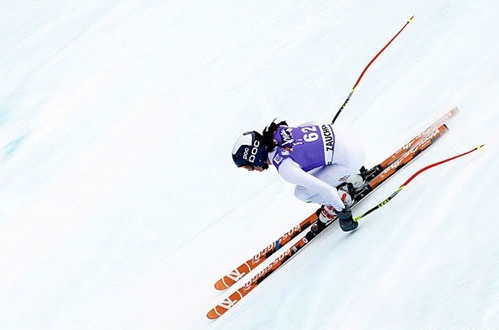 On February 9, 2018, 242 athletes representing the United States paraded onto the stage of the Olympic stadium during the opening ceremony of the 2018 Winter Olympics.
Of these 242 athletes, 13 of them call Massachusetts home. In Hingham, however, all eyes are on Hingham's own Alice Merryweather, who will make her Olympic debut in the alpine skiing event on February 20.
The 2018 Winter Olympics in PyeongChang, South Korea, officially began with the opening ceremonies on February 9, where all the athletes from each participating country entered the stadium for the first time. Following the ceremonies, the first sporting events began on February 10.
On February 14, Team USA Men's Hockey made their PyeongChang debut, facing competition from Slovenia. Massachusetts natives Chris Bourque of North Reading, Ryan Donato of Scituate, Bobby Butler of Marlborough, John McCarthy of Boston, and Noah Welch of Brighton, were members of the American team. Unfortunately, Slovenia won the game with a final score of 3-2.
Team USA Women's Hockey also showcased the talents of Massachusetts natives, including Meghan Duggan of Danvers, Kacey Bellamy of Westfield, and Kali Flanagan of Burlington. The team won their first two games, defeating powerhouse teams Finland and Russia.
After winning two games, Team USA was finally defeated by Canada. Team USA faced defeat with a final score of 2-1. The Canadian women's hockey team remains undefeated, and will move on to compete in the quarterfinals.
Sophomore Mary Maffei, a member of Hingham High's hockey team, believes that "it is an inspiration to all hockey players in the area because the fact that people from Massachusetts are competing on one of the best hockey teams in the world shows that Massachusetts athletes could be successful too."
Although the majority of Olympic athletes from Massachusetts competed in hockey, some participate in lesser known events. These athletes include Steven Langton of Melrose, who will compete in the bobsled four-man push, and Mike Trapp of Marston Mills, who will compete in the parallel giant slalom.
Also striving for gold medals are Jonathan Cheever of Melrose, who will compete in the snowboarding event, and Annalisa Drew of Andover, who will compete in the halfpipe skiing event.
Though many Massachusetts residents are contenders for a gold medal, Hingham residents are especially rooting for Alice Merryweather, a Hingham native who will be competing in alpine skiing events alongside team members Lindsey Vonn and Mikaela Shiffrin.
Merryweather, a graduate of Stratton Mountain High School in 2015, began her skiing career at age four with the Attitash Mountain Ski Team. In 2016, Merryweather qualified for the World Cup team in Austria. In 2017, she earned the title of Junior Worlds Downhill Champion, while competing in the World Cup Finals and placing in the top 20 in Aspen, Colorado, the same year. Merryweather plans to enroll at Dartmouth College later in 2018.
Sophomore Julia Waal, a member of the ski team at Hingham High School, finds that "Alice Merryweather is an inspiration to many skiers, because she proves that years of hard work pays off."
Scheduled to compete for the gold medal in just a few days, Alice Merryweather has captured the attention of Hingham residents, many of whom hope that she, along with all other athletes from Massachusetts, will leave PyeongChang as Olympic champions.