Love, Simon: A Journey to Equality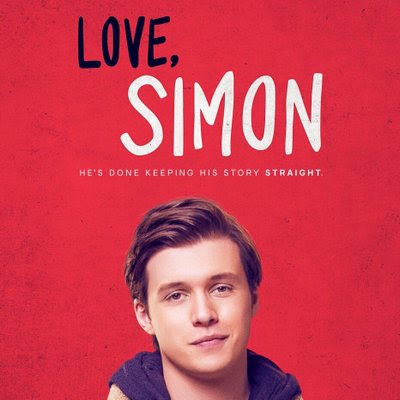 Mainstream media has been hit with a story that may change society's outlook on love forever. Love, Simon, based on the novel Simon vs. the Homo Sapiens Agenda by Becky Albertalli, reinvents the traditional rom-com and gives something many teens can look to as an example of the progression towards equality.
Simon Spier, a teenage boy, lives a seemingly regular life with a loving family, friends, and an addiction to iced coffee. However, Simon has a secret: he is gay.
Simon starts talking to another closeted gay boy who is going through the same struggles as Simon. The interactions begin with a few emails and grow to an ongoing, email-based relationship.
Simon's journey to find the boy he writes to in his emails advances throughout the movie's plot. Other complicated relationships are introduced as the story progresses, which creates additional layers of conflict. The film underlines some of the more significant issues of today's society like homophobia and bullying and also demonstrates essential values like courage and self-love.
"I thought it was the most inspirational movie I have ever seen, and I have seen thousands," shared freshman Stella Robson, who was moved by the film. "Don't be afraid to stand out, speak out and use your voice–just like Simon."
Abbey Foley, also a freshman, gave Love, Simon a rave review. "I thought it was amazing and now one of my favorite movies of all time. It was so inspirational, and I highly suggest seeing [it]," she said.
The statements from both of these Higham High students are backed up by the 91% rating on Rotten Tomatoes, which says that Love, Simon, "hits its coming-of-age beats more deftly than many entries in this well-traveled genre — and represents an overdue, if not entirely successful, milestone of inclusion."
In my opinion, this film is a must-see for all ages, and will open your eyes to new perspectives on the topic of equality. When seeing it in the theatre, I laughed as well as cried right alongside the characters and found myself completely immersed in the plot. The audience was not afraid to vocalize its positive opinions as it cheered throughout the duration of the film and even gave a round of applause at the end.
Simon's character represents all of the children and young adults who have struggled to come to terms with who they truly are. Love, Simon is another step closer to making the movie industry a more inclusive platform, showing all aspects of love. Mainstream films, lately, have moved away from the traditional story that every romantic comedy tells, and have entered another realm of diversity featuring different races and sexualities.
Love, Simon communicated to its viewer that who you love does not determine how you should be perceived. See Love, Simon at any local movie theatre. Hopefully, we will soon live in a society where the celebration of equality will find itself in all films that grace the silver screen.