Rashida Tlaib Makes Controversial Comment First Day in Office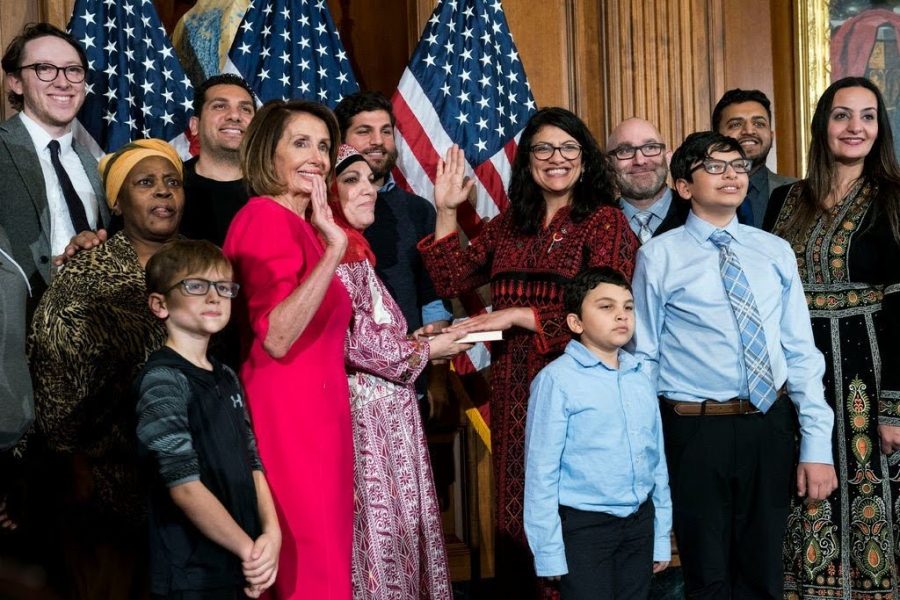 After only her first day in office, Democrat Congresswomen Rashida Tlaib made waves when a controversial video spread in which she said, "We're gonna go in there and we're gonna impeach the motherf—-er," in reference to President Trump. The now deleted Twitter video was taken by immigration activist Nestor Ruiz at a reception hosted by liberal group MoveOn.org on January 3rd. Reactions to this bold statement are mixed.
Democrat representative Jerrod Nadler, chair of House Judiciary Committee (where impeachment proceedings begin), said to CNN, "I don't really like that kind of language. But more to the point, I disagree with what she said. It is too early to talk about that intelligently. We have to follow the facts."
 Other Democrats, such Rep. Kamala Harris and Rep. Alexandria Ocasio-Cortez, have supported Tlaib. They argue that Tlaib is not the first politician to use profanity, and, further, that her words are protected by free speech, according to Fox News. Yet, several critics are using this as an opportunity to attack Tlaib's background as a Muslim, Palestinian-American Congresswoman. The Christian Broadcasting network called her "a foul mouthed Islamic congresswoman," and several congress members have used a "duel loyalty" slur, suggesting that she is more loyal to Palestine than the United States.
 Opinions at HHS also run strong. Senior Eleanor Smith said in response to Tlaib's remarks, "Freedom of speech is meant to protect those speaking out against power, and against the hegemony, not protect those who are in power from speaking down on those who can't protect themselves." Smith supported Tlaib's comments and Tlaib's right to make them. However, Tlaib's comments raised an interesting question: just because something or someone is constitutionally protected against censorship, does it still make it appropriate?
 Many HHS students do not think so. Senior Nick Salem said, "I think her comments were unprofessional…Whether or not you believe that Trump should be impeached, I don't think she needed to use profanity." Indeed, it was the profanity, rather than the intent of the comments, that drew so much attention.
 Data Collected by Media Matters for America found that Tlaib's comments received 5 times more air coverage than congressman Steve King's comments questioning why white supremacy is offensive. Since the media frenzy, Tlaib has apologized for the "distraction" her comments caused, but not for the sentiment itself. To NBC News she said, "What I can tell you is that I am a person that is authentically me. I'm very passionate about fighting for all of us, and the use of that language, you know, was a teachable moment for me."
In the current digitized age, the lives of political figures are under a microscope. It only takes one phone or one Twitter account to completely change the rhetoric regarding a person or platform. This incident forces Americans to question what they deem the most important; shocking and distracting news titles or concrete and important events.