The Polar Vortex Strikes the West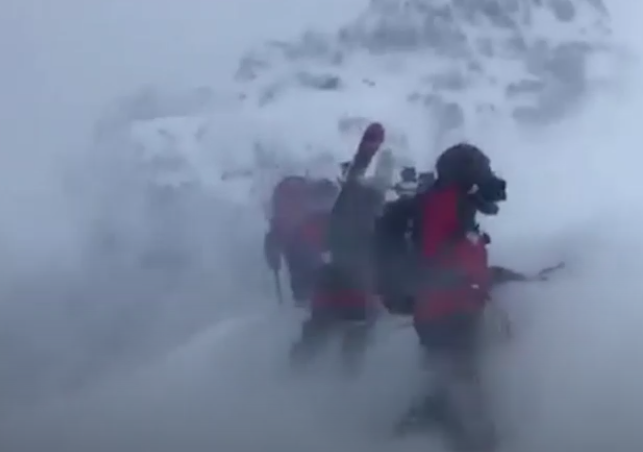 As the Midwest reached some of its coldest temperatures ever this year, three Chicago citizens and many others were found dead. The deaths were brought on by the Polar Vortex, which brought in the coldest air that the country has seen in decades. In Chicago, 62-year-old Linda Czech, 73-year-old Joanne O'Donnell, and 92-year-old Jimmie Flewellen all died as a result of the Polar Vortex. But Chicago is not where the deaths stopped. The states of New York, Michigan, Illinois, Ohio, Vermont, Iowa, Indiana, and Minnesota also had deaths occur. The ages of the deceased ranged from 18 to 92.
Along with these deaths, many people fell victim to frostbite injuries. In Illinois alone, hospitals treated upwards of 140 people, whereas the average number of cases across the country in this weather is usually around 150 people. The majority of those treated for frostbite tended to be the homeless or people who work outside for multiple hours at a time. With the weather conditions of the Polar Vortex, cases of frostbite can set in within just 10 minutes. Factors such as age, alcohol consumption, and apparel can affect how long it takes for symptoms to appear. 
The worst of the Polar Vortex hit on Wednesday, January 30th. On this day, wind chills went down to -66 degrees Fahrenheit in Minnesota and -58 degrees Fahrenheit in Wisconsin and Iowa. Multiple schools closed and postal services were put on hold in many parts of the affected states. As many as 3000 flights were cancelled as of the January 31, and many more continue to be cancelled.
The states most affected by this frigid weather were Illinois, Wisconsin, Michigan, Minnesota, Ohio, and Indiana. As the weather begins to get warmer, many are hopeful that no one else will die and that the frostbite cases will start to decrease.