Avengers: Endgame brings a bittersweet end to the Infinity Saga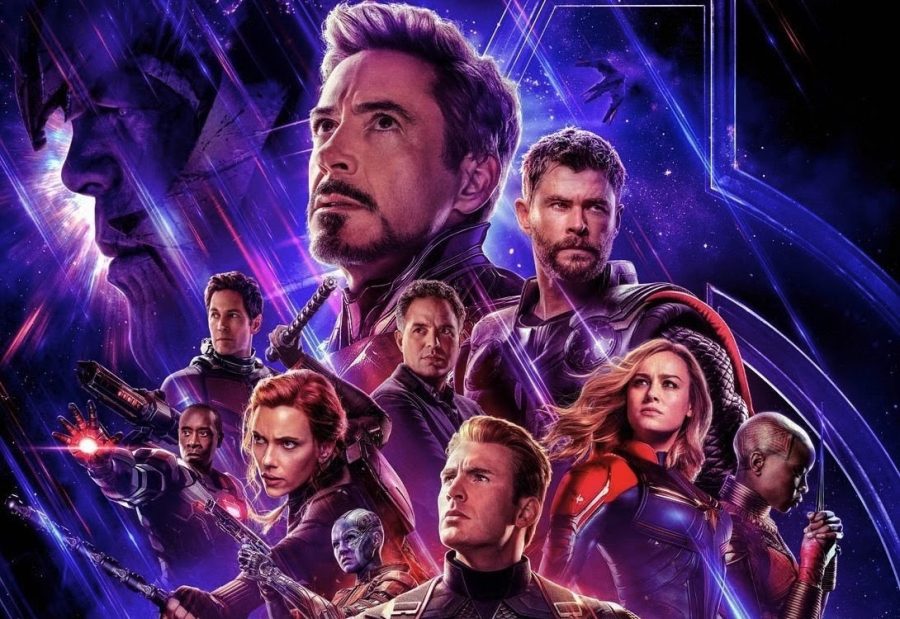 Last week, Avengers: Endgame finally hit theaters, bringing a conclusion to a 22-movie series known as the Infinity Saga. This series of movies all began with Iron Man back in 2008, which started the entire Marvel Cinematic Universe,  the specific fictional world that all these movies occur in.
            For diehard fans, this movie was bittersweet. Although we had anticipated it for a decade, it also meant that the stories, characters, and arcs we loved would come to a close. Many high schoolers grew up watching and enjoying these films, and the finality of Endgame was a scary concept. Yet, going into the film with all these emotions only served to heighten excitement.
      In Avengers: Infinity War (the most recent Avengers movie before Endgame) half of all living creatures, including the Avengers, are reduced to dust by Thanos. This puts the characters into an emotional state fans have never seen before. For once, the heroes lose.
         Taking advantage of this new situation, the first 20 minutes of the three-hour Endgame have very little action. The plot revolves around each character's reaction and manner of coping with such a grand scale of loss. Personally, I liked this addition to the movie, and felt that it was a good use of running time. These characters are not unknown to us; some have even had more than ten previous movies of character development and screen time. Therefore, the audience can better connect with these heroes as they struggle with their new world. Additionally, each hero's unique reaction brings more depth and understanding to the character. After the snap, some have thrived, creating a new life for themselves, while others remain stuck and unable to move on.
        However, some characters could have gone too far. Senior Curran Dillis shared, "I thought the beginning was a bit unbelievable, even for a Marvel movie."
        Even once a possible solution to Thanos' snap is found, Iron Man initially refuses to help them. But he eventually concedes because of the guilt he feels after the death of teenage Peter Parker. Once a plan is made, the remaining Avengers quickly spring into action. Because of the absence of some characters, like Spider-Man and Doctor Strange, other more minor heroes like Nebula and Ant-Man have more central roles in this story. As the team splits up to recover the infinity stones from the past, the audience gets to see some new character pairings, like Nebula and War Machine, but also the tried and true partnerships like Iron Man (Tony Stark) and Captain America (Steve Rogers), or Hawkeye (Clint Barton) and Black Widow (Natasha Romanoff).
          These sub-missions in the movie wrap up old plot lines, especially those surrounding the original six Avengers (Hawkeye, Black Widow, Captain America, Iron Man, Thor and Hulk). The conclusions to these plots lines, some tender and some sad, contribute to a sense finality in Endgame for the heroes that started it all.
           As expected from a hero movie, there are hiccups in this plan that eventually lead to a large, final battle scene. With the Avengers' theme playing overhead, the audience sees the depth of the MCU as all the heroes the Avengers has ever met, befriended, or created came to their aid.
          Despite having to divide screen time among so many characters, the last battle scene does a good job of showcasing all the heroes we know and love. Junior Jack Whamond said, "Even though the cast size was massive, it felt like you got to know each character better by the end of the movie." The movie even gives a nod to all the heroines of the MCU with an all-women fighting sequence.
         The film also does a good job of preserving its serious moments. In past movies, serious or grave moments are often undercut with a joke. In Endgame, there is occasional comedy, but at mood-appropriate places.
          Overall, the movie was a great, if emotional, end to the Infinity Saga. Dillis commented that "it gave a great sense of closure, and it's definitely one for the diehard fans." Whamond explained, "It was a great finale to this series, but also left a few things left to be revealed and explored in future movies." While it's difficult to imagine topping the movies of the Infinity Saga, I'm excited to see what Marvel produces next.