The Sun Comes Out for Seniors' Last Day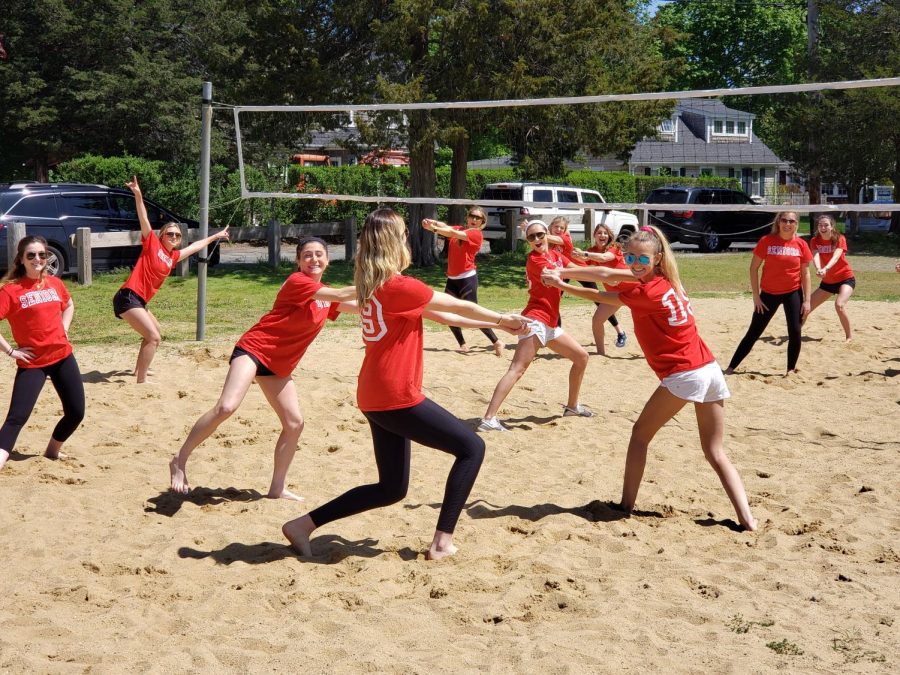 On Wednesday, May 15th, only five days after HHS suffered damage from an electrical fire, the seniors' enjoyed their last day of high school on a picture perfect day.
After enjoying breakfast and a motivational speaker, seniors played games both inside Town Hall and on the field outside, where parents prepared a delicious picnic lunch.
The bright sun and perfect temperature was a welcome change after a rainy cool spring, and despite a few chaotic days of dropped exams and rearranged classrooms resulting from the fire, seniors made the most of what would be one of their last few days together as a class.