Brett Kavanaugh Hit With New Wave of Controversy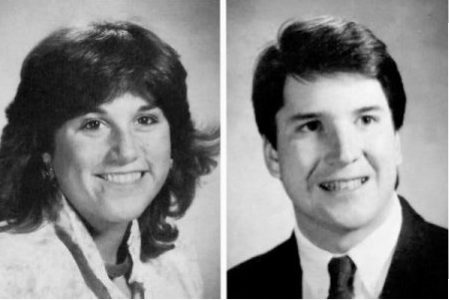 Last October, amidst a flurry of controversy, the Senate voted to confirm Brett Kavanaugh to the United States Supreme Court. This decision was made in spite of the allegations of sexual misconduct which loomed over him- Christine Blasey Ford claimed that Kavanaugh assaulted her while both were in high school, and Deborah Ramirez told of a drunken Kavanaugh thrusting his genitals in her face while the two were undergraduates at Yale.
Of the two, Ford's story was deemed easier to corroborate; consequently, it was investigated, reported on, and debated, while Ramirez's allegations went largely ignored. Yet almost a year later, a recent New York Times essay is reigniting the controversy and giving new credibility to Ramirez's story.
According to the Times, Ramirez's claims can be corroborated: Max Stier, a classmate of Ramirez's, testifies to having seen Kavanaugh with his pants down at a different dorm party, and that Kavanaugh's friends pushed his penis into a female student's hand. The Times also found that the incident Ramirez described was talked of at Yale—significant because, during his hearing, Kavanaugh dismissed her story with the claim that if it was true, it would have been the "talk of the campus."
In just a few short days, the re-instated credibility of Ramirez's allegations has caused incredible controversy. Americans across the nation are outraged; so far, five presidential candidates have called for Kavanaugh's impeachment.
"It's more clear than ever," tweeted Democratic candidate Julián Castro, "that Brett Kavanaugh lied under oath. He should be impeached."
Hingham sophomore Emma Peterson agreed, adding that "we can't have a man on the Supreme Court, who should be acting as amoral example for the rest of the country, behaving like this. In my opinion, the only option is to impeach him."
In truth, impeachment is unlikely—because of the nature of the two-party system, only one Supreme Court Justice has ever been impeached. The resurrected allegations, however, are still productive. They have cast considerable doubt, for instance, on the quality of the FBI's initial investigation: last year, Ramirez provided agents with a list of 25 people who could potentially corroborate her story, but the bureau investigated none of them. Since this came to light, there have been cries for a new investigation of Ramirez's allegations.
Ironically, the article has also led to substantial criticism of the New York Times, which ran it in the opinion section and accompanied it with a tweet suggesting that the incident was intended to be "harmless fun." The newspaper quickly retracted the tweet, calling it "offensive," but this has not spared it entirely from reproach.
The story so far, then, is complex and multi-sided. While debate surrounding Ramirez and Kavanaugh will likely go on for some time, there can be little doubt that the events of the past year have changed the American psyche. As the 2020 elections approach, it seems likely that the Supreme Court will have a larger-than-usual role in voters' decision-making process. Perhaps more important, though, is the way Ramirez's allegations—and the recent wave of claims like hers, both in and outside of Washington—have brought sexual misconduct and gender-based power imbalance to the forefront of the American conscience. As sophomore Mimi Jiang-Yu put it, "it's time to listen to the victims."