Students Make Their Voices Heard in the Global Climate Crisis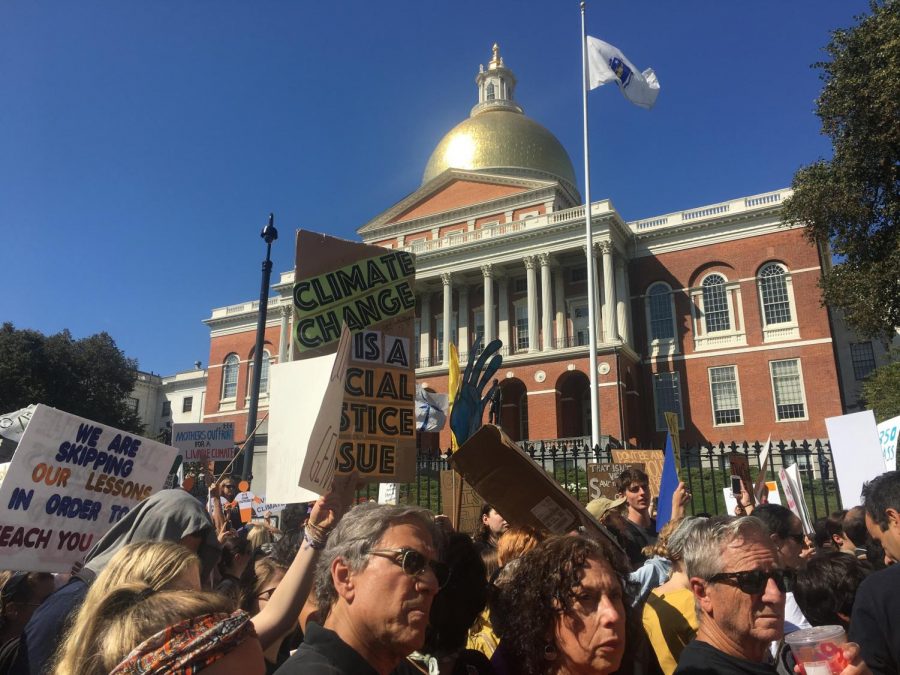 On September 20 and September 27, over six million people across the world took to the streets to protest the impending climate crisis and the lack of direct action taken to prevent it. People from all walks of life and areas of the world – from schoolchildren and their parents to businessmen and unionworkers- joined the protest in a bid to spur politicians into recognizing the severity of global climate change. 
This past Friday alone, protests took place in New Zealand, Italy, Spain, the United States, Canada, and numerous other nations. Protests in Montreal were especially impassioned, likely due to the speech of teenage climate activist Greta Thunberg at the march, whose speech at the United Nations General Assembly on Tuesday received international attention. Thunberg is a sixteen year old from Sweden who rose to international fame when she began to refuse to attend school and instead spent her time outside the Swedish Parliament in 2018, demanding they take stronger action against climate change. She has inspired countless youth to do the same, which has culminated into "Fridays For Future": a global movement where students attend weekly demonstrations to bring attention to climate change. Through her blunt warnings about the dangers of ignoring climate change and her ceaseless determination, Thunberg has become an icon to many young people and has been labeled a "next generation leader" by Time magazine. 
Even cities that were barred from holding group protests still found a way to contribute to the cause. In Moscow, demonstrations require explicit permission from the government. Nevertheless, countless people conducted "solo strikes", where citizens each held a poster for five minutes and then handed it off to the next person. 
The climate strikes proved so important to the international community that its impact reached as far as Hingham High School itself. Students from various grades were in attendance. Senior Tess Leonards's sign read, "We're skipping our lessons to teach you one", which perfectly sums up the younger generation's willingness to go as far as it takes to force the government to recognize the impending dangers of climate change. Leonard describes, "I think that the fact that it was all organized by young people and attended by people our own age is so significant, and shows how much of an impact we can have." Another attendee, senior Devan Kushnir, recounts the awe and empowerment he felt at seeing the change happening for his future, and how he was inspired to go to the event after watching a video of Greta Thunberg herself. He says that he "learned a lot. I had no idea indegenous communities has such an immense role in climate change activism, and I loved hearing from them about the work they've done to combat it."
It is clear that the younger generation cares about action against climate change. What needs to follow is an awakening in the generation who has a say in policy making and reform, in order to create tangible changes and practices that will help to preserve the Earth we all call home.