Joe Kennedy III Announces Senate Bid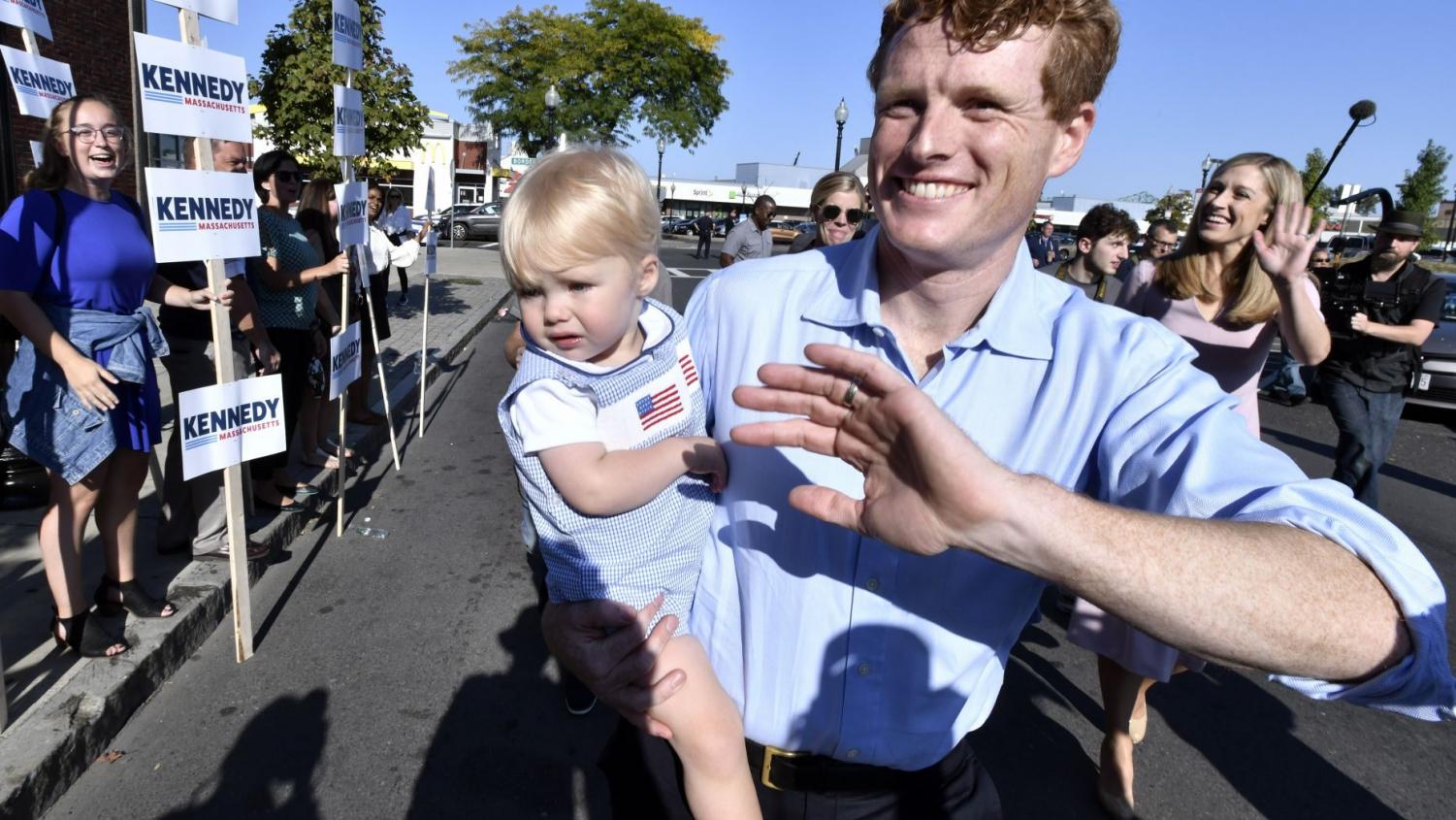 U.S. Rep. Joe Kennedy, a scion of America's foremost political dynasty, has formally announced his candidacy for the Senate. He will challenge incumbent Ed Markey for the Democratic Senate nomination in Massachusetts, initiating a high-profile, intraparty clash split along generational lines.
The first member of the famed family to make a Senate bid in Massachusetts since 1962, Kennedy officially declared his candidacy at a community center in East Boston amid considerable speculation that he was planning to run.
"Donald Trump has forced a long overdue reckoning in America, and how we respond will say everything about who we are," Kennedy, the grandson of Robert F. Kennedy, told supporters. "We have to take on the broken system that gave rise to him in the first place — the outdated structures and old rules, the everyday oppression and injustices that hold our people back."
A rising Democratic star, Kennedy was tapped in 2018 to deliver the party's response to Trump's State of the Union address. The Senate hopeful has since positioned himself as being more pragmatic than his left-most party-members, and has spoken often of "moral capitalism," a term with less stigma than "socialism." Notably, he has also called for Congress to initiate impeachment efforts against Trump.
Markey, who served for decades in the House before joining the Senate in 2013, is a formidable opponent. The race, however, will likely have little to do with ideological differences; both candidates are running on similar platforms, and Kennedy has yet to criticize the incumbent, whom he called a "good man." Rather, the contest between 38-year-old Kennedy and Markey will likely center on generational change, with some also speculating that it is part of a ploy to return a Kennedy to the White House.
The idea of a generational shift appeals to many, including Hingham sophomore Emily Conroy, who explained that "since Kennedy is young and Ed Markey has been in this position for such a long time, [Kennedy's victory] would be a good switch… Many of their ideas are similar, so it wouldn't be that much of a change, but [Kennedy's] ideas and plans would probably benefit the country if he were elected."
The races leaves several Democrats—including 2020 presidential candidate Sen. Elizabeth Warren, D-Mass.—in an awkward position.
"I endorsed Sen. Markey back in February… He is a good friend," Warren explained. "Joe Kennedy is also a good friend. I have worked with him since he was a student of mine… I have nothing but the highest respect for him. And I have no criticism."
Running alongside Kennedy and Markey are Shannon Liss-Riordan, a worker's rights lawyer, and Steve Pemberton, a former senior executive at Walgreen's. Should Kennedy win, he would become the fourth of the family to serve as Senator, a continuation of what Hingham sophomore Helena Orth says "should have been a longer legacy."