The Iranian Attack on the US Base: One Month Later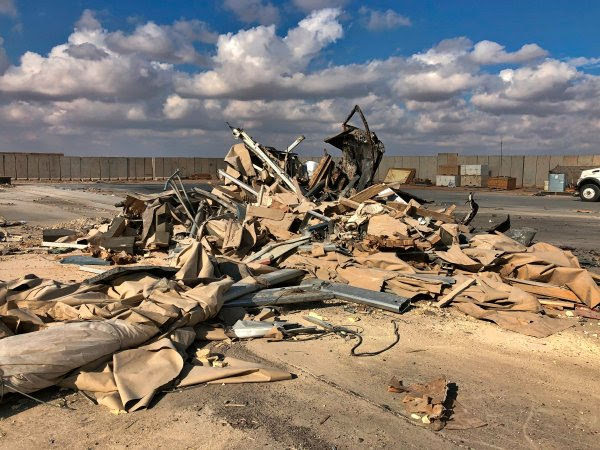 At 1:30 a.m. on January 8th, Iran launched more than a dozen ballistic missiles at Iraqi bases hosting US and coalition group in an operation code-named Operation Martyr Suleimani. The prime target was Al-Asad airbase, which was hit 17 times. Another base in the northern city of Erbil was hit five times.
Iran's supreme leader, Ali Khamenei, made it clear that the attacks were staged in retaliation against the killing of General Qassem Suleimani, but that the missiles were just a "slap in the face." Khamenei emphasized that the final response to the strike will be to "kick all US forces out of the region."
Initially, the strikes appeared to be of little concern to Trump, who tweeted that "all is well!" in the aftermath of the attacks. There were no deaths, and officials reported that no Americans were harmed.
In the past month, though, the Pentagon has contradicted those remarks. It first reported that 11 Americans suffered traumatic brain injuries as a consequence of the attacks, a number which has risen to 34 and then to 50 throughout January. At the most recent count, 64 Americans now have TBIs as a direct result of the missile strike.
Though in the US, the attack inspired fears of a looming "World War Three," leaders in both countries have stressed that a full blown war is not their goal. Said Khamenei: "What is important is ending the corrupting presence of America in the region." Iran also notified Iraq of the attacks shortly before midnight in an apparent attempt to avoid a diplomatic fallout. Both Donald Trump and Iranian foregin Minister Javad Zarif have signalled that they do not want the situation to escalate further.
Additionally, analysts have suggested that the lack of deaths at the base was a deliberate, strategic move by the Iranian government to show domestically that Suleimai's death had been avenged without forcing Trump to retaliate.
Still, tensions between Washington and Tehran have grown in the past month. Iran warned that it had multiple other "revenge scenarios" planned, while Trump threatened to bomb Iranian cultural sites, a potential war crime.
In spite of this, concern in Hingham seems mostly directed at Iranian civilians. According to sophomore Emily Conroy, "this act with the Iranian strike against the US embassy is perhaps only the beginning of increased tensions between Iran and the US and these conflicts between our country and Iran are impacting so many individuals, and this violence is going to devastate the MIddle East and the populations that live in these areas."
Mimi Jiang-Yu, also a sophomore, added that ""I don't think it's the beginning of World War Three. People overreacted to the incident."