The 2020 Grammys: Tributes and Breakout Performances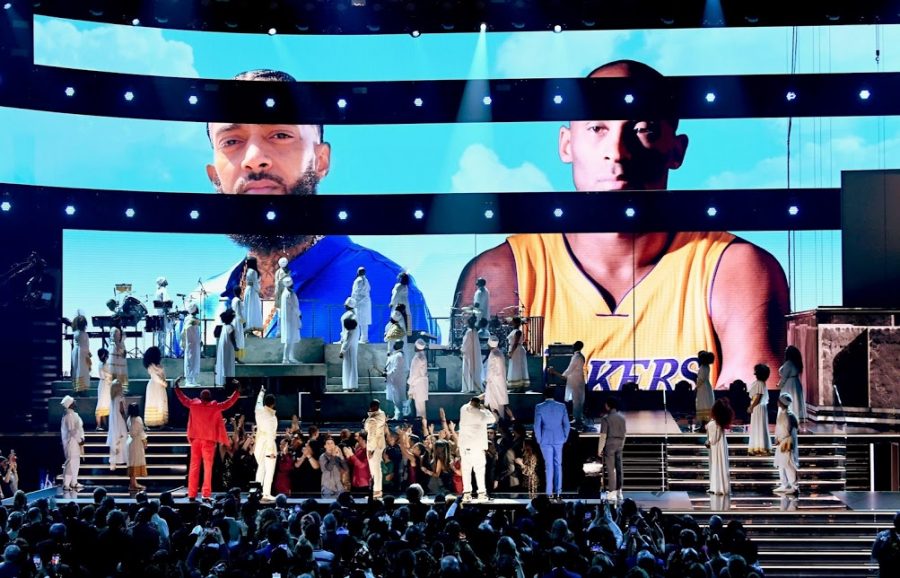 The 62nd Annual Grammy Awards were held on Sunday, January 26 at the Staples Center in Los Angeles. As has been a tradition for every year since 1959, the Recording Academy gives awards to artists for their achievements in the music industry.
The four most celebrated categories are Album of the Year, Record of the Year, Song of the Year, and Best New Artist. This year, 18-year old popstar Billie Eilish swept all four categories, making her the youngest artist to ever do so, and the only artist besides Christopher Cross in 1981 to have won all four in the same year. Eilish was nominated for six awards and won five of them, for her album "When We All Fall Asleep, Where do We Go?" and her chart-topping song "Bad Guy". She was incredibly humble about her performance, even going so far as to say Ariana Grande deserved the Album of the Year award for her album "thank u, next" in her acceptance speech. This modesty, and at times overly casual attitude of Eilish towards her awards has caused some discontentment to casual viewers. Senior Dananh Do felt her reaction was a little bizarre, and described watching it as, "I have never seen anyone so unexcited about winning a Grammy as Billie Eilish." 
Another notable performance of the night was from Lizzo, who won Best Pop Solo Performance for her song "Truth Hurts", and performed a rousing rendition  of "Cuz I Love You", complete with the iconic flute solo she has become known for. Tyler the Creator, decked out in an impressive outfit reminiscent of a bellhop's uniform, performed "EARFQUAKE" and"New Magic Wand", which engaged quite a rowdy audience. Other performers did not receive quite as warm a reception and have received criticism, such as musical couple Blake Shelton and Gwen Stefani, who performed "Nobody But You" together and were characterized as awkward and cringey. Additionally, many felt disappointed by the presentation of the award for Best Comedy Album, which was presented to Dave Chappelle for the third year in a row. Chappelle was not in attendance, and the award was accepted half-heartedly on his behalf by Tanya Tucker. 
Despite all these highs and lows, the award ceremony was not quite the raucous and uplifting event many had anticipated, considering it took place just hours after the sudden death of basketball legend Kobe Bryant, his daughter, and several other in a tragic helicopter crash. Bryant's death – alongside other scandals the Grammy's have been facing surrounding the recent suspension of the Recording Academy's CEO Deborah Dugan – put strain on the evening. Bryant was widely loved, as became evident by the tributes several artists put together for him, without the luxury of much advance notice. After seeing these tributes, freshman Whitley Thompson described it as, "I think Alicia Keys did a great job in general of hosting the Grammys as well as honoring Kobe Byant and his legacy on very short notice. I think it's amazing how many people honored Kobe's legacy throughout the night as opposed to ignoring it." In addition to Alicia Keys' tribute performance with Boyz II Men, Lizzo kicked off the night by declaring "Tonight is for Kobe", and he was honored and remember repeatedly throughout the night. Whether it be to see some of your favorite stars perform or honoring a fallen legend, the 2020 Grammys were certainly worth watching.