React and Reflect-An HHS Alum's Thoughts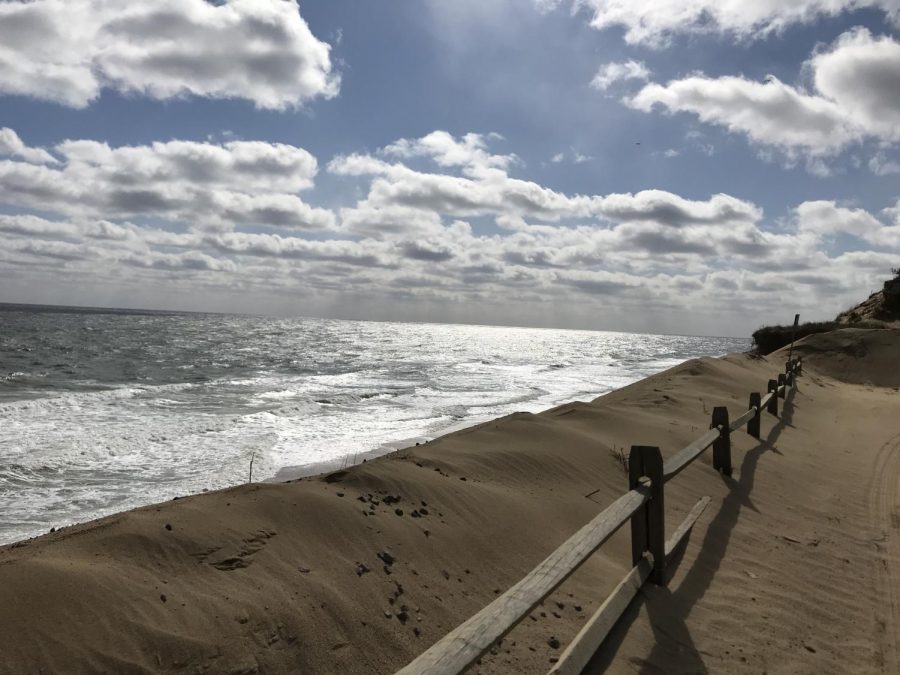 Emily Goulet, Class of 2011, former Harborlight Staffer
March 24, 2020
What a time it has been for the world. Toilet paper and hand sanitizer shortages, exhausted workers in health and safety fields working twelve or more hour shifts. It is hard to believe not long ago, everyone's life was business as usual.
I had frantic and mixed thoughts as I packed up my bag from work. What am I going to need to work from home for an extended period? How did COVID-19 happen? When will my life return to normal? What is in store for us globally as this grows? I know every employee across the United States and the world had the same exact questions and feelings when they left their office to quarantine and go home.
There are, of course, several things to worry about given the uncertainty of the COVID-19 situation. However, amidst the negative news projecting from the media, I am trying to make the most of this time to find ways to see the light in the darkness.
Most of the time, I try to be an optimist. The COVID-19 situation has put the pressure on my well-being. But in a situation such as this, I think of one of my favorite quotes by Charles R. Swindoll: "Life is 10% what happens to you, and 90% how you react to it." The containment of the virus may certainly be out of one's control. But do you know what's not out of your control? How you react to the situation and find opportunities to stay positive and in control of your mental health.
Yes, there are numerous uncertainties with COVID-19, and yes there are negative headlines popping up every day on the news. But let's put ourselves in the shoes of a nurse, doctor, or police officer for example. These are just a few of the soldiers on the front lines fighting the relentless COVID-19 for the rest of us. Imagine what they have to deal with for twelve or more hours of the day, to protect others. Now, think about what you have to deal with in this time of quarantine–maybe some dirty dishes, extra cooking, clean up…but what is that in comparison to fighting a pandemic on the front lines?
I have been at home for two weeks now. Over the last few weeks, between working and helping out at home, it has given me a lot of time to think. I find myself disconnecting more and more with social media, and gearing energy towards being outside running or on a bike, hands-on art projects, reading, watching old TCM movies, and spending more time talking to my parents.
During this quarantine period, I've felt as though I have time-traveled, back to the "simpler times." It feels It feels like a mindset Henry Thoreau might have had during his stay at Walden Pond in Concord, Massachusetts. I had the opportunity to visit the site in Concord this past December, and I remembered the tranquil feeling I had while strolling around Walden Pond. In his writing, he summarized the ideal mindset so well, especially in Walden and Other Writings with this quote:
"Our life is frittered away by detail. Simplify, simplify."
Across the globe, millions of us are in constant search of the next big thing, seeing, doing, going. But to Thoreau's point, and during this time we have now to reflect, why don't we reframe our big-picture thinking? We should, as a global society, shift some of our focus away from the constant need to be productive and fulfill obligations, and instead allocate more time for ourselves, in activity and reflection. Dialing back from the usual come and go of my schedule has been a healthy reset for me for more reasons than just avoiding the pandemic. It has helped me to reassess how I approach each day, reflect on what I am most grateful for, and how I can be consistent in thinking with the glass half full.