Surviving Quarantine: Recommended TV Shows, Movies, and Books
As the state and national government are enforcing "Social-Distancing", most are advised to remain home. With Hingham High School classes suspended until May 4, spring sports delayed, and extracurricular clubs and activities canceled, the days seem to drift by with lethargic momentum.
To combat the sickness of incurable boredom, here is a list of recommended books, binge-worthy series, and must-see films to keep you entertained.
TV Shows:
"Tiger King" (Netflix): If you are looking for something truly compelling and out-of-the-box, the Netflix Original Documentary Series, "The Tiger King", is undoubtedly the show for you. Following the eccentric Joe Exotic and the hidden business ventures behind his "Big Cat Rescue" in Wynnewood, Oklahoma, the show uncovers the bizarre world of big cat breeding, introducing plot twists like planned murders, long-standing feuds, polygamy, and the pressing issue of protecting animal rights. Joe Exotic's iconic character is sparking a social media craze as many try to recreate his bleach blond mullet. For Junior Declan Flynn, "Tiger King" is "a must-see show and definitely binge-worthy."
"Queer Eye" (Netflix): This triumphant, optimistic, and inspirational show is an exciting take on "extreme makeover" entertainment, spreading a powerful message of equality. The five experts, Jonathan Ness (beauty), Antoni Poroski (cuisine), Tan France (fashion), Karamo Brown (life coach), and Bobby Birk (interior design), transforms the life of a so-called "Hometown Hero." This Cheerful and uplifting show will teach viewers the importance of kindness as well as becoming a symbol for the strength of the LGBTQ+ community.
"All American" (Netflix + CW): This TV drama follows the journey of Spenser James, a talented football player from the projects of California destined for greatness. In a drastic change of scenery, James is asked to play for an upscale high school in Beverly Hills. In
a series of shocking events, the star player struggles to defy racial injustice to accomplish his dream.
"Unorthodox" (Netflix): Based on Deborah Feldman's New York Times Bestselling Memoir, "Unorthodox" is a realistic and compelling series that uncovers the culture of Ultra-Orthodox Judaism. Esty, a 19-year-old young woman, flees the Hasidic community in Williamsburg, Brooklyn, to find a new identity in Berlin, Germany. The show makes history as the first Netflix series created primarily in Yiddish.
"Psych" (Amazon Prime): This eccentric comedy follows Shawn Spencer, who uses his keen sense of detail to convince the public of his so-called "psychic" powers. Partnered with his best friend, Burton Guster, the two open a psychic detective agency. Although the show is lesser known to the public, Junior Nina Emens raves over the show's excellence, saying, "the show is extremely addicting, binge-watch worthy, and has been my favorite television show since seventh grade…you can trust my credibility when I say I have watched every episode at least five times."
Movies:
"Ferris Bueller's Day Off" (Netflix and Amazon Prime): If you are looking for a good laugh during these unprecedented times, this classic 80s comedy will have you cheerful in no time. The storyline follows Ferris Bueller, an eighteen-year-old trouble maker who pulls the ultimate stunt to stay home from school. Watch as Bueller lives out every high schooler's perfect senior skip day.
"In The Tall Grass" (Netflix): Are you more of a Horror type of person? If so, the movie adaptation of "In The Tall Grass" by Stephen King will definitely give you a good scare. A brother and sister enter a towering grass field in search of a lost boy. However, through spiritual and supernatural experiences, the two find themselves trapped in a horrifying reality. "It gave me chills down my spine," explains Junior Stella Robson after watching the film.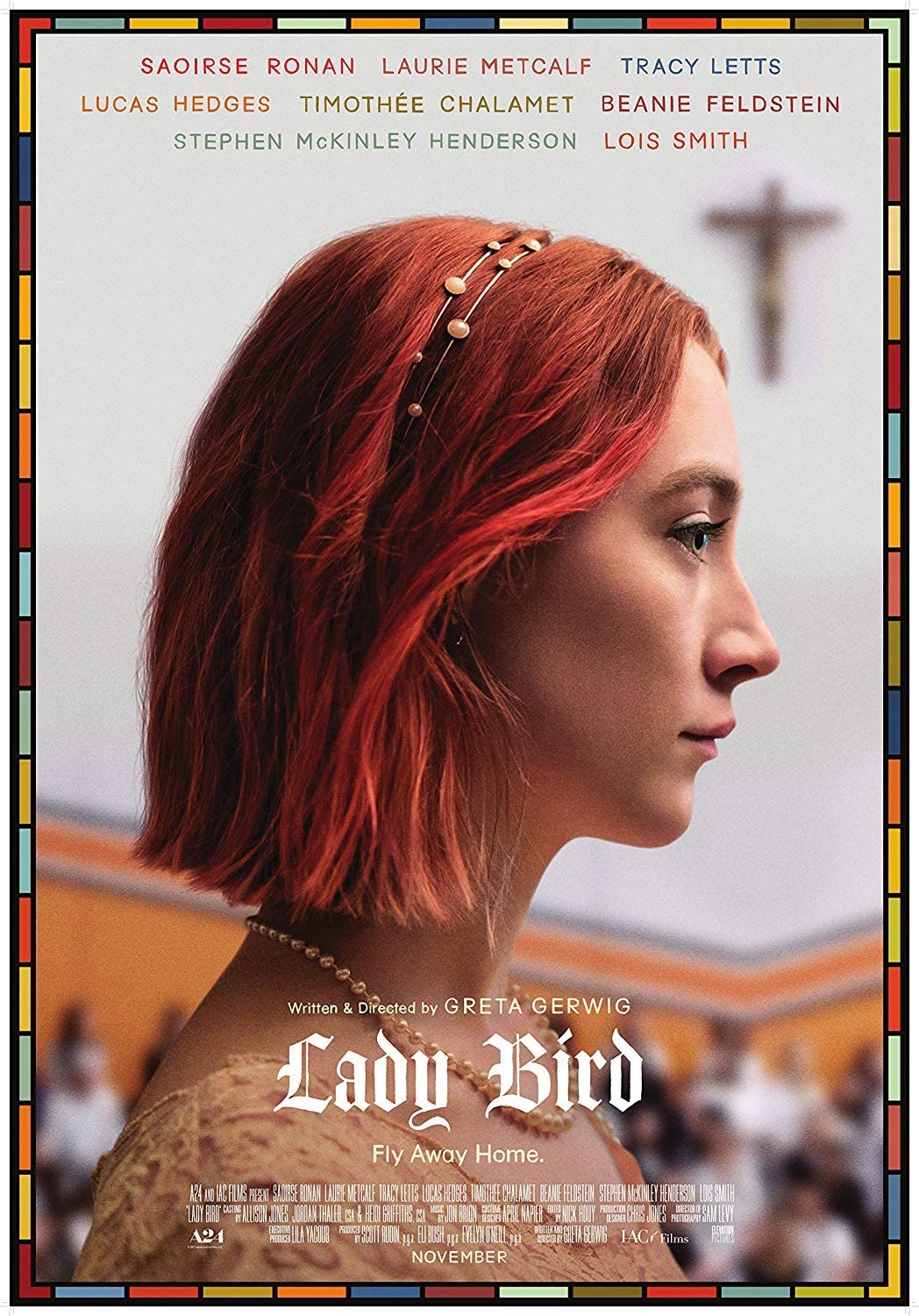 "Crazy Rich Asians" (Amazon Prime + Hulu): Romantic Comedies are always the best medicine for a down day during this quarantine. Junior Abbey Foley agrees, saying, "when I'm sad, I usually watch some type of romantic movie with a happy ending. Those usually cure everything!" The highly-rated "romcom," "Crazy Rich Asians", took the movie industry by storm. The relatable and hilarious female lead, Rachel Chu, goes on a journey to Singapore to accompany her longtime boyfriend to a wedding. When arriving, she discovers just how rich and powerful her partner's family is. In a comedic clash of different world cultures, Chu is faced with an internal conflict of battling new social norms and unusual relatives.
"Lady Bird" (Amazon Prime): Another highly recommended movie by the students at Hingham High school is the Oscar-nominated film, "Lady Bird." The indie style production illustrates the Catholic school system through the artistic and unique character of Christine McPherson, otherwise known as Lady Bird. This eccentric and strongly opinionated character goes through relatable struggles like identity, teen relationships, and family struggles.
"Instant Family" (Amazon Prime): Making the list at number 5, "Instant Family" is the perfect family movie to bring the whole house together. In this upbeat and light-hearted film, a young couple decides to take on the ultimate challenge of fostering three extremely hyper kids. With many bumps along the way, these five characters go through a journey of understanding, teaching that families are not always conventional.
Books:
The Running Dream by Wendelin Van Draanen: Jessica had always been a local track star, but when a tragic car accident takes one of her legs, her life is transformed indefinitely. However, with the support from coaches, family, and friends, Jessica decides to take on the ultimate challenge of continuing her running career. Sophomore Liv Cataldo comments, "I would recommend The Running Dream to anyone…this book is truly heartwarming and definitely a page-turner".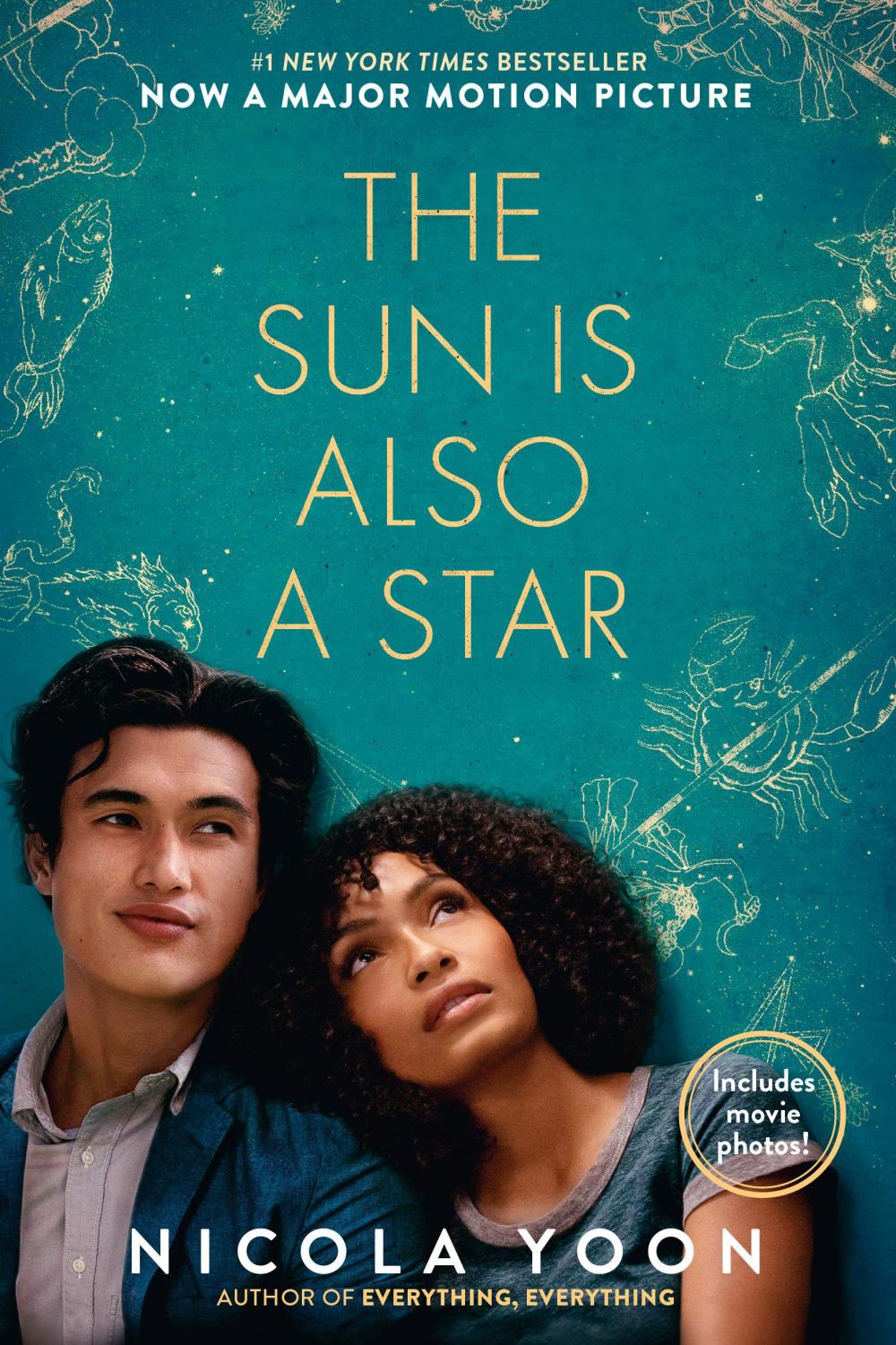 The 5th Wave by Rick Yancey Your: These long days of quarantine may be a great time to dive into a new book series. In a dystopian future, a series of environmental and supernatural catalysts threaten the extinction of the human race. The series follows the protagonist, Cassie Sullivan, in her fight against an uncertain series of events. For Junior Stella Robson, she sees many parallels between the story's plot and current affairs, saying, "it portrays what this pandemic or climate change can do to the world if we don't take action now!"
The Sun Is Also a Star by Nicola Yoon: If teen romance is your style, The Sun Is Also a Star will have you fully invested in the fantasy of two star crossed lovers, Natasha and Daniel. Natasha is faced with an enormous challenge as she is an illegal immigrant about to be deported back to Jamaica. On the other hand, Daniel is faced with crippling expectations from his strict Korean family. Read to see if this unlikely pair falls in love in the heart of New York City, or if their differences leave them separated forever.
The Legend Series by Marie Lu: In an alternate future where a strict and unlawful government overruns the United States, this four-book series explores the relationship between two individuals on opposite sides of the wealth spectrum. June, a prodigy living an elite lifestyle and Day, the poverty-ridden criminal, become encircled within their very different lifestyles. "This is a great series of action, romance, and problem-solving", junior Olivia Wegener contests.
The Help by Kathryn Stockett: In this inspirational and eye-opening piece of historical fiction, America's struggle with racial injustice is fully represented like never before. Taking place in the 1960s in Jackson, Mississippi, the novel follows the lives of three African American maids working for white families. One maid and young college graduate, Skeeter, decided to change the racial stigma facing the South by recording the injustice that faces her friends and workplace. Read to see how these stories change attitudes and transform perspectives.