A World United Through Music During Desperate Times
On Saturday, April 18th, the "One World: Together at Home" virtual concert made history with its eight-hour livestream featuring over 100 artists, actors, and celebrities in order to raise money, awareness, and hope during the Coronavirus pandemic.
Spearheaded by Lady Gaga, Global Citizen, and the World Health Organization, this program reached millions of viewers across the world with its message of unity and togetherness and raised an impressive 127 million dollars to aid in the fight against COVID-19 (The Guardian). In this unique situation, many media platforms including NBC, CBS, ABC, Instagram, Twitter, Amazon Prime Video, Youtube, Facebook, Twitch, Apple, and others stepped up to offer free online streaming for the event (Today).
Hosted by television icons Jimmy Fallon, Jimmy Kimmel, and Stephen Colbert, the program provided much-needed relief from the daily struggles of the pandemic by giving people around the world a sense of connection, hope, and unity.
Performances from beloved musicians including Taylor Swift, The Rolling Stones, Keith Urban, and Stevie Wonder proved the power of music in unity. As these famous icons perform for millions from their living rooms, this time of isolation felt a little less lonely. Some highlights from the program included Billie Eilish and Finneas' cover of Bobby Hebbs'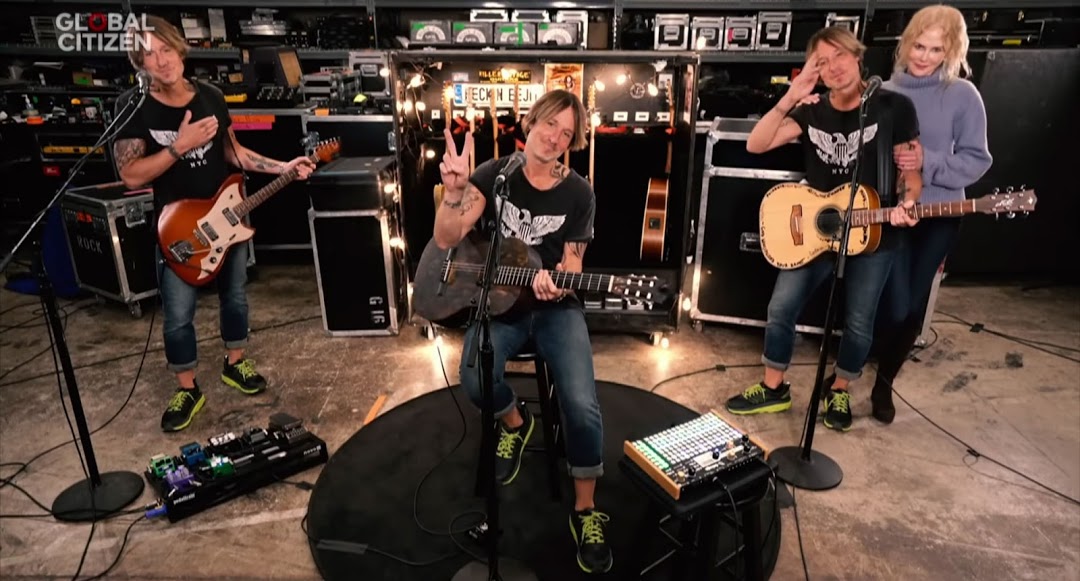 "Sunny", Lizzo's soulful rendition of Sam Cooke's "A Change Is Gonna Come", and Keith Urban's cover of Steve Winwood's "Higher Love."
After watching the concert, sophomore Camille Boer reflected, "I really liked John Legend's performance. He did a duet of "Stand by Me" with Sam Smith, and they are both so talented." Along with singers, other icons made appearances, including Oprah Winfrey, Ellen Degeneres, and healthcare workers sharing information and stories from the frontlines. Beyoncé Knowles-Carter also joined the concert to thank the employees and workers as well as bring attention to the disproportionate ways that the virus is affecting the African American populations (Global Citizen).
As people across the world adapt to a new normal in isolation, events like these inform the population, raise funds and awareness, and most importantly boost spirits and keep morale high during these tough times. Sophomore Ava Malloy comments, "I loved how so many celebrities came together to support a cause and bring joy to everyone at home." In times of uncertainty and fear, the Global Citizens' "One World: Together at Home" livestream concert united the globe through music and reminded people that better times are ahead and the world will emerge stronger and more unified than ever.