The Ups and Downs of Celebrating Birthdays While Social Distancing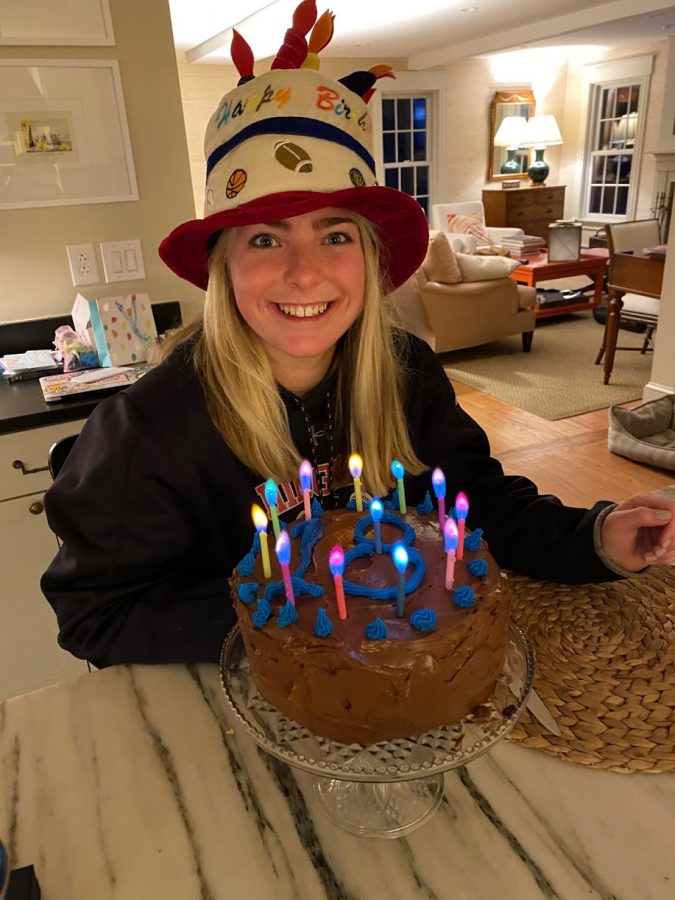 Since social distancing has become the new norm and everyday life has changed immeasurably, changes have had to be made to how we celebrate different events. From graduations to weddings to anniversaries, these momentous occasions have had to look a little different this year to ensure health and safety in the midst of the coronavirus pandemic. Birthdays are certainly no exception to this rule. From elementary schoolers who were planning to play laser tag with their friends to those celebrating their hundredth birthday with a parade, concessions have had to be made. 
However isolating it may seem, celebrating a birthday while social distancing may actually have some perks. Senior Carly Price expressed that her eighteenth birthday, which she celebrated on April 4, was one of her favorites so far. Carly felt that she, "really had time to celebrate because [she] wasn't going to school or tennis and everything", and got to spend the whole day with her family at home. Although she felt it would have been nice to leave the house to celebrate more grandly, her friends organized a birthday "parade" (which has become a popular trend in many local neighborhoods) where they drove by her house to wish her a happy birthday. Senior Libby Macphearson also turned eighteen while at home, on April 21, and agreed with the sentiment that it was nice to be able to spend the occasion with her family. She spent the day going on a bike ride, ordering out, and watching a movie with her mom, which she described as, "a mellow but fun time".
Some are mourning the loss of big birthday celebrations more than others, and plan to celebrate again later in the year or on their half birthdays. It's not yet clear when things will resume as normal, but until then there are plenty of ways to congratulate someone from at least six feet away. This may include sending a letter or gift through the mail, making them a fun video, sending a cake delivery, or even organizing a car parade throughout their neighborhood. Whatever method you choose, your efforts will help them to feel appreciated on their big day.