Feeling Grateful Despite Unexpected Changes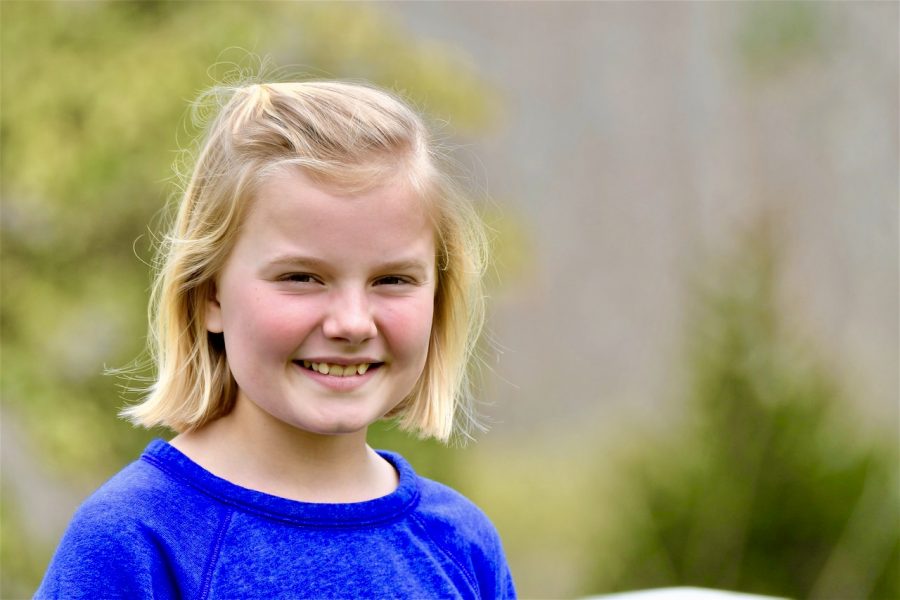 Maggie Flynn, South Elementary School Contributing Writer
May 6, 2020
Well this has been a very big change! I went from attending South School every day to being home-schooled, and just having one-hour daily Zoom check-ins with my class. This whole experience has been just bizarre. As a fifth grader, I am starting Middle School in the fall, and yet, I might not be. When I really think about it though, I am very fortunate. My family is safe and healthy, we have a comfortable house with a big backyard, and plenty of food and entertainment. Just this week, I had a virtual dinner party with my friends over FaceTime. It was so great to see their faces! I have all of these things, but, why do I sometimes feel so alone? 
I am worried I may not go to summer camp this summer with my sister and cousins. I can't wait until they find a vaccine for Covid-19 so that I can go back to my normal routine. I am sad that I am not going to have a fifth grade graduation this year. I was really looking forward to the end-of-the year parties with my friends. Thank God for my siblings — without them, I don't think that I would have made it during this quarantine. They're always fun to play with especially when we go on our trampoline. I jump so high when they double bounce me! 
Although it has been a bit challenging for our family, our dogs are loving it! They love the attention that they are getting, with long walks every day and a lot of treats. While I have been playing outside with my dogs, I've been keeping up my soccer skills with my sister. I have Zoom soccer practice three days a week and it is so good to see my teammates. I have been able to practice a lot of soccer during this quarantine, which keeps me busy, and helps distract me from my worries. 
I am very grateful that all of the essential workers are still going to work every day and trying to defeat this virus. I believe that if we stay home and wear masks, this virus will be behind us. We can get through this together!