The World's Major Cities Respond to the COVID-19 Pandemic
During the past six months, major cities from Beijing to New York have taken measures to adapt to the COVID-19 pandemic and keep their communities safe and healthy. Because of this, schools have shut down, Broadway has "gone dark," sports teams now play for stuffed animal crowds, and there are portable hand washing stations at every corner in Kigali.
Between mandated self-quarantines and travel restrictions, COVID-19's impact across the world has been monumental as major cities once bursting with activity transform into practically empty, "ghost cities."
Public Transit, a usual pillar of these cities, has experienced many changes. Because of limited space and large crowds, public transportation has become a major epicenter for the virus. Many cities like Wuhan and Huanggang have decided to shut down their buses, trains, and subways to stop the virus from spreading further. Other cities like Istanbul and San Francisco have opted to keep their public transit open yet continue to watch as their residents refrain from using the transportation. In March, Istanbul reported almost a 50% decrease in public transit usage, and San Francisco's Bay Area Rapid Transit confessed in losing $5 million weekly due to the same drop in usage. 
To avoid crowded public transportation, many cities have turned to bicycles as an alternative mode of transportation. Bogotá has closed more than 47 miles of streets to install new bicycle routes all over the city, and New York Mayor de Blasio has also expressed his support for cyclers. 
Along with these drastic changes, there have also been some positive environmental effects. As major cities forced their residents to stay at home and frowned upon using public transit, cities all around have seen improvements in pollution,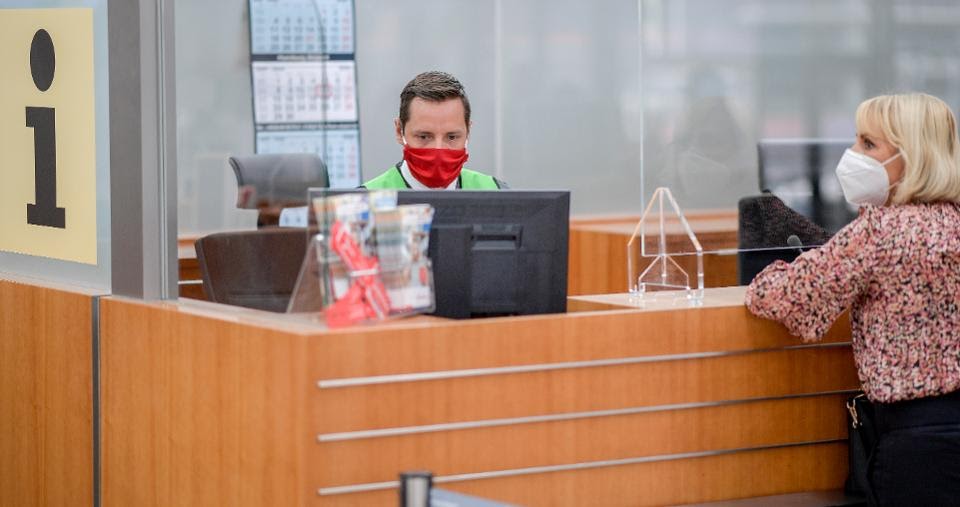 especially with a reduction of smog. Both nitrogen dioxide and carbon emissions have decreased as a result of self-quarantines. According to the analysis of Stanford University scientist Marshall Burke, the COVID-19 lockdown "likely has saved the lives of 4,000 kids under 5 and 73,000 adults over 70 in China." In addition to this, the canals of Venice have been clearing up as a result of a decrease in boat pollution as many Venitian residents have noticed.
Even with these changes, people long for their normal lives to return. Many cities are starting to open facilities and areas back up for usage, however it is still best practice to social distance and wear masks when in public. Different cities have been changing and adapting their plans constantly to ensure safety and practicality.
In Kuwait City, mosques reopened for congregation prayers apart from the Friday prayers which will remain on a live stream. Meanwhile, their churches remain fully closed.
Churches in Rio de Janeiro are now allowed to function as of June 3, along with other non-essential businesses. This marks the beginning of Phase One in Rio de Janeiro, yet the city continues to struggle with combatting the virus and has now exceeded more deaths than in all of China.
China, specifically Beijing, however, is also struggling with its reopenings. After 56 days of no trace of COVID-19, the city has now discovered two new cases. Due to a fear of a second surge, the city has now halted all plans to reopen schools for grades 1-3 June 15.
Daycare and elementary students in Québec City returned May 11 with reduced class and bus sizes. Students attending high schools and universities, however, will continue to learn virtually until September.
Another issue many high school students have found themselves dealing with recently is how to get learner's permits and driver's licenses. The RMV runs a tight schedule, and after months of closure, many potential drivers are behind in their journey to the wheel; sophomore Willa Davis remains optimistic though. She shared, "I'm excited that Boston is opening back up because now I can get my permit at the RMV!"
When visiting the city, sophomore Delaney Coppola also noted that "A lot of stores were closed, and we had to order food ahead to pick it up. And, everywhere you went, you had to social distance."
In London, residents face similar closures. For them, the local pubs are a cornerstone of British culture and everyday life. Along with this, the entire U.K. hospitality industry supplies the British economy with $127.7 billion, and 10% of all British employees work in the industry, so watching these restaurants close was not only disappointing but tough financially. As of now, the plan is to reopen these pubs starting July 4, but according to Jonathan Downey, the founder of the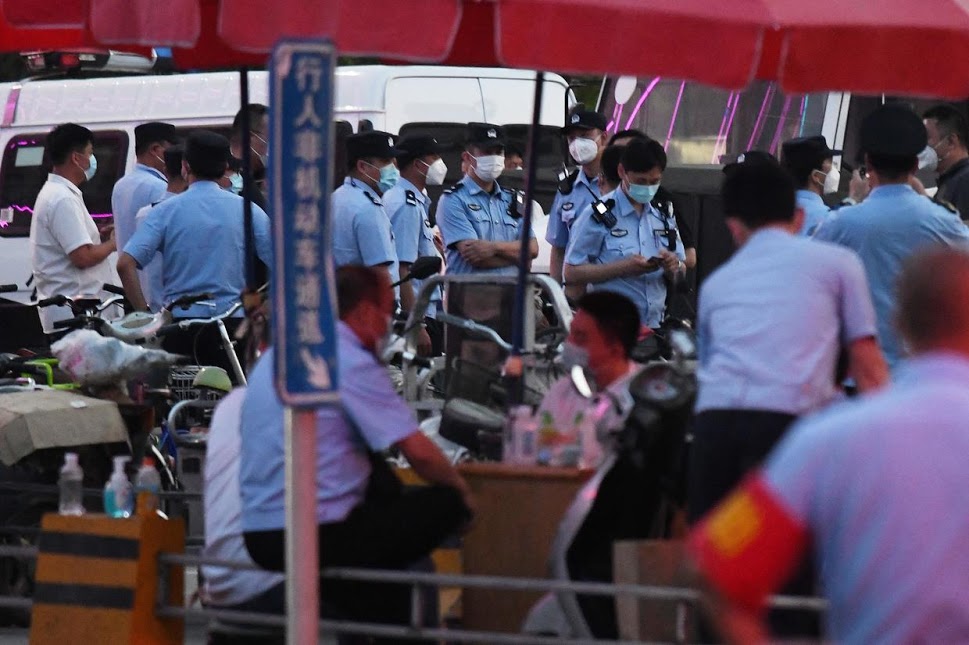 Hospitality Union in the U.K., reports that "It's not even in question that 50 percent of pubs, clubs, bars, and restaurants won't reopen again."
A different industry in Cairo has been negatively affected by the pandemic: tourism. Since Cairo relies on its tourist sector for 12-15% of their GDP, they have struggled with the closures; because of this, in May, Cairo reopened their hotels for local tourists on the condition that hotels would only serve 25% of their normal capacity. 
While Cairo remains closed to foreign visitors, the European Union announced June 12 that come July, Europe will start to open its borders and allow visitors from countries not as affected by COVID-19. Hamburg's airport has already begun to make accommodations to do so.
The world's major cities have been extremely impacted by the virus, with many serving as catastrophic epicenters to the disease; however, their residents and tourists remain hopeful for the procedures to guide these major cities back to normal.