HHS Class Elections Take a Virtual Approach to Accommodate Covid-19 Guidelines
This fall, politics have brought feelings of both excitement and frustration to people all over America. And with the HHS class elections coming up, the student body is experiencing similar emotions. The administration needed to make many provisions to respectfully follow the covid-19 guidelines while giving new officers a fair chance. In previous years, officers were given time to create a speech that would be revised and approved by Mrs. Black the student government administrator. The Officers would then have a week to run a campaign by putting up posters around the school so they would win over the votes of their classmates. The voting took place at the end of the week in the auditorium; students would be dismissed from their classes to listen to the speeches and would cast their votes during lunch. This year, students running for an office position were required to record a video of themselves giving their speech. After viewing the videos the class was invited to vote via a google form.
Students had to be creative in finding ways to virtually self campaign this year. Many students resorted to social media platforms to spread the word and get more votes; most students used Instagram Stories to run their campaign. Within this modern format, people were able to support their friends running by reposting them on their accounts. 
I have observed that this year there was a significant increase in people running for class officer positions. In years past, it was rare for anyone to run against the standing team of officers. Usually, returning officers would be elected again, without needing to run a campaign. However, that is not the case this year as they will need to fight to keep their position.
An insight on how the 2023 class election is going – Sophomore Susie Anderson is running against incumbent president Cal Larson. These two have gone head to head in a grade-wide debate over who would be the best candidate to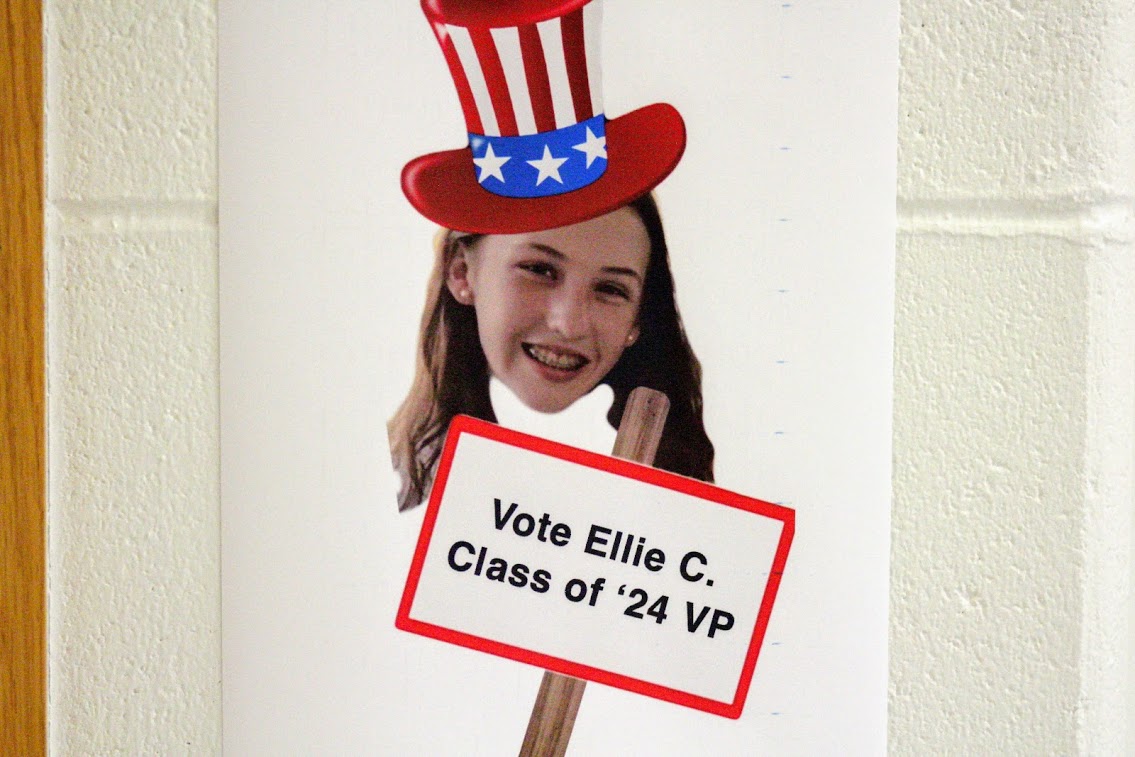 represent the class. Returning President Cal Larson believes that "Class elections are a lot of fun and a great way for students to use their voice". He continued by saying, "This year's candidates are all well qualified for their positions," he respects and wishes everyone the best of luck in the election. 
Sophomore Susie Anderson commented on how covid-19 will impact this school year and how she plans on overcoming this obstacle. She says, "Although it is strange to have online speeches and campaigns, I look forward to making improvements to this virtual year." She adds, "I know this year is going to be difficult trying to follow covid guidelines. However, if I am elected as class president, I will not let my class down."  
The election has been successful thanks to the teachers and student council, regardless of the many changes. It is only a matter of time before the class officers of 2020-2021 are announced, so if you attend Hingham Highschool make sure to stay tuned and check your school emails for updates.