Is Halloween Canceled?
Under a full moon and ongoing threat of COVID-19, Halloween of 2020 is an event of immense concern for many communities. To trick-or-treat or to not trick-or-treat is the question on the minds of many as October 31st approaches and people seek the safest ways to enjoy the holiday during an already scary year. In a news conference in Salem, Massachusetts two weeks ago, Governor Charlie Baker announced that "the reason we're not canceling Halloween is because that would turn into thousands of indoor Halloween parties, which would be a heck of a lot worse for public safety and for the spread of the virus than outdoor organized and supervised trick or treating." 
As a state-wide mandate will not be released, Baker gives "local communities the opportunity to make their own call with respect to how they want to see Halloween operate." In response to the Governor's statement, some communities opted out of the holiday traditions entirely, such Worcester and Leicester, while the towns of Hatfield and Shrewsbury leave the decision to local parents. 
Governor Baker further recommends incorporating a COVID-safe mask into costumes, trick-or-treating with the smallest group possible as well as wearing gloves and minimizing engagement with trick-or-treaters. Baker advises citizens to review guidelines provided by the Centers for Disease Control and Prevention while planning for the holiday.
The CDC offers low-risk alternatives for celebrating in the pandemic as well as moderate- and high-risk activities to avoid. The safest methods of participating in the holiday involve remaining in one's home or social distancing with a small group. 
Safe activities include decorating one's household, holding a scavenger hunt or movie night with household members, or carving pumpkins.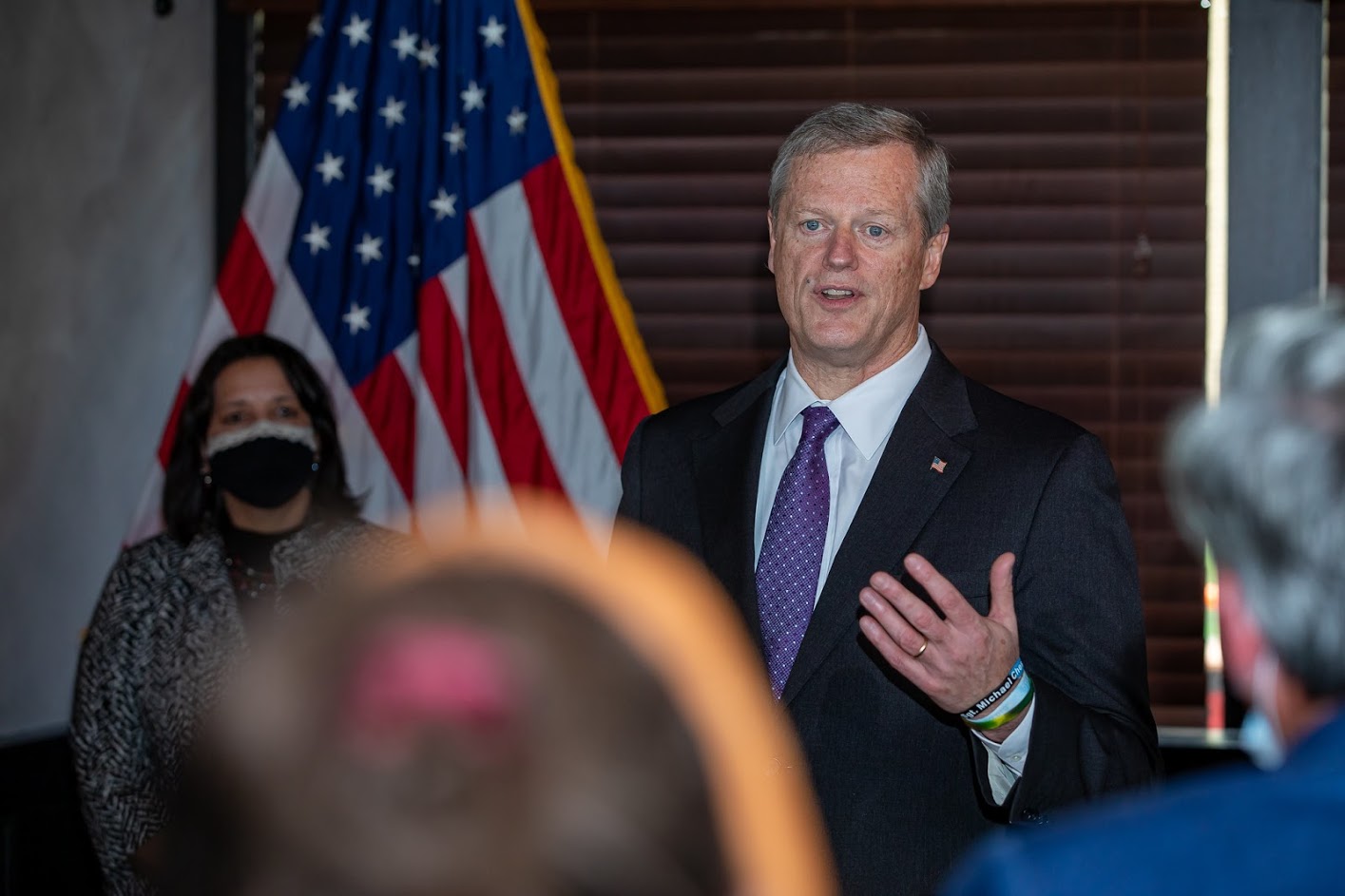 Although Halloween traditionally encourages costumes with face masks, the CDC encourages costumes with themed medical masks, as the combination of costume masks and COVID-19 masks may cause breathing difficulty. Moreover, professionals state that activities such as outdoor haunted events or scary movies require further distance, as screaming or shouts may increase respiratory spread.
The CDC and the state Massachusetts alike discourage any and all indoor activities and large groups for the holiday, as travelling, crowds, and unaerated spaces immensely increase the risk of viral spread. The town of Hingham respects and reinforces CDC warnings, encouraging hand sanitizer, effective face coverings, and distanced festivities. 
Deemed a red-zone in coronavirus status, citizens of Hingham who feel ill, have been in contact with someone ill, or have travelled within the last 14 days to a high risk area are asked to refrain from Halloween activities to minimize greater risk. 
Halloween during a pandemic is sure to be different than years prior, and adapting to such differences requires cooperation and creativity. Even the designated hub of Halloween: Salem, Massachusetts, discourages visitors and businesses from enhancing any COVID-19-related risks. Salem store owner Rob Fitz tells NBC Boston that "October is the biggest month of the year. It basically covers us for the rest of the year." Unlike any other, this Halloween requires an addition of COVID-safe medical masks to the inventory in Fritz's costume store. In order to promote a successful season in one of the busiest Halloween destinations in the country, adjustments must be made to maintain safety during the pandemic.
Additionally, students at Hingham High face adaptations to plans in the holiday season to celebrate safely. Sophomore Trevor Buckeridge plans on spending Halloween "with two or three of my friends that I know have been cautious and wearing masks. I don't think we have any big plans." He continues, "It'll be a pretty chill day, maybe watch a scary movie." 
Sophomore Kat Vanbuskirk also shares her plans to "incorporate a mask into my costume and maybe do an outside bonfire with my friends." The challenging conditions of 2020 encourage students to act creatively and intelligently in celebrating Halloween.