New England Patriots Face Off Against Buffalo Bills
Last weekend, the New England Patriots faced off against the Buffalo Bills in an AFC East showdown. 
The Patriots have gotten off to a rough 2-5 start this season, after losing star player Tom Brady, as well as multiple key players due to the coronavirus pandemic. This season, NFL players had the option not participate in the 2020 season. The following Patriots players have opted out of the 2020 season. Tackle Marcus Cannon, linebacker Dont'a Hightower, safety Patrick Chung, tight end Matt LaCosse, running back Brandon Bolden, fullback Dan Vitale, receiver Marqise Lee and guard Najee Toran. Though these are notable losses, head coach Bill Belichick says they will not disrupt the team chemistry. Sophomore Victor San Antonio also shows no signs of worry as he says, "the Pats will get it together. They always do." 
The signing of quarterback Cam Newton showed signs of promise early in the season but it seems as though the recovering QB still has more to overcome. In contrast, the Buffalo Bills had a hot 4-0 start to the season, losing their first and second games in weeks five and six. The Bills have been led by their third year quarterback Josh Allen as well as their star receiver Stephon Diggs.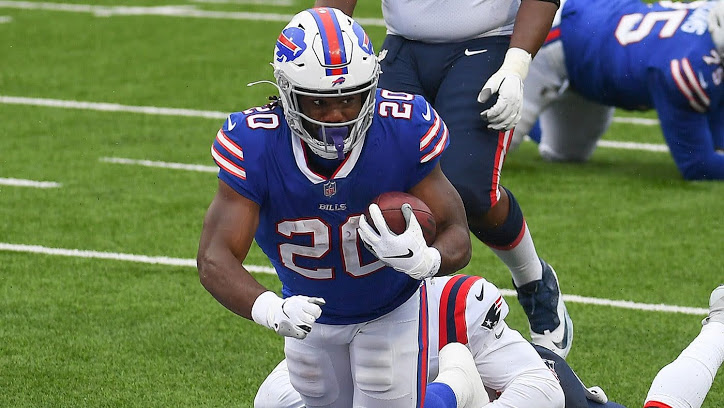 Sunday's game was a close battle with a score of 24-21 and the Buffalo Bills coming out on top. Sophomore Trevor Buckeridge thought it was "a well fought game, and the Bills are just a better team this season." Josh Allen threw for 154 yards and one interception. Although Allen did not have a passing touchdown, he had one running touchdown, gaining him 23 rushing yards on the day. On the other end, Cam Newton had a less-than-stellar day with 174 passing yards and again, no passing touchdowns. Similar to Allen, he did have one rushing touchdown that gained him 54 rushing yards. The Bills got off to a quick start scoring the first touchdown of the game. The next score did not come until the late second quarter when the Patriots scored a field goal. By the middle of the fourth quarter, the game was tied at 21 apiece. Josh Allen led a game winning drive which resulted in a field goal. The Bills defense was able to hold on, even forcing a fumble at the end of the game to seal it, and give themselves their sixth win of the season.