Remembering Alex Trebek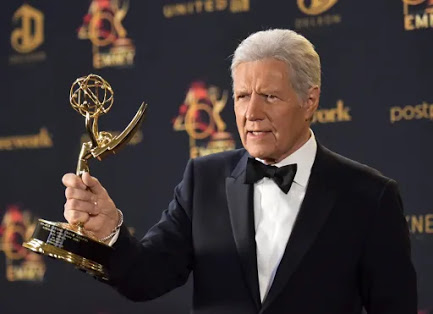 Long-time Jeopardy! host Alex Trebek passed away at 80 from pancreatic cancer last Sunday, November, 8th surrounded by his family and friends. The beloved host of the popular game show since 1984, Trebek was upfront with the audience of his battle with stage 4 cancer, announcing his diagnosis on the show in March 2019. Fans responded with an outpour of love and well wishes, expressing gratitude and admiration for the familiar and reliable TV personality.
Alex Trebek filmed for the next 18th months following his diagnosis, a statement from Sony Pictures revealing his last day of shooting was October 29th. Trebek's final episode will air Christmas Day. Recording 37 seasons, a total of 8,200 episodes of Jeopardy! in his career, Trebek currently holds the Guinness World Record for Most Game Show Episodes Hosted by the Same Presenter. 
Executive producer Mike Richards says to Sony Pictures, "[Trebek's] belief in the importance of the show and his willingness to push himself to perform at the highest level was the most inspiring demonstration of courage I have ever seen. His constant desire to learn, his kindness, and his professionalism will be with all of us forever."
Born in Sudbury, Ontario, in 1940, Trebek studied philosophy and later became a journalist. In his 20s, he began to work for the Canadian Broadcasting Corporation, presenting radio news and sports coverage. Alex Trebek hosted youth-oriented game shows such as "Reach for the Top" for CBC in 1966, expanding into the quiz show genre, until he was offered a role on Jeopardy! in 1984. Selected by producer-host Merve Griffin, Alex Trebek succeeded Art Fleming as host, launching into the decades-long career Trebek is best remembered.
In addition to his Guinness World Record, Trebek won the National Academy of Television Arts and Sciences Daytime Emmy Awards' Lifetime Achievement Award in 2011. In hi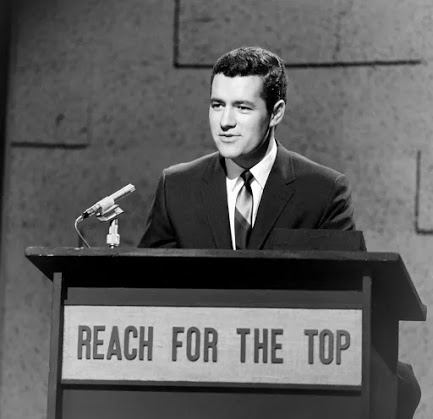 s career, Alex Trebek received seven Emmy awards for outstanding game show host, as recent as 2019 and 2020. 
Trebek was a symbol of pop culture, a familiar face of television. As Hingham High sophomore Riley Frank remarks, "he wasn't just a game show host, he was much more than that." Another sophomore, Kerry Breen described that "My mom and I were heartbroken to find out," she continues, "We both know the game show will not be the same without him."
Alex Trebek is survived by his three children: Nicky, Emily, and Matthew, and wife of thirty years, Jean Trebek. As to the next host of Jeopardy!, Sony Pictures states, "The show is not announcing plans for a new host at this time." His diligence and wit mark the legacy of Alex Trebek, remembered lovingly by worldwide fans.