Dustin Johnson Wins the 84th Masters Tournament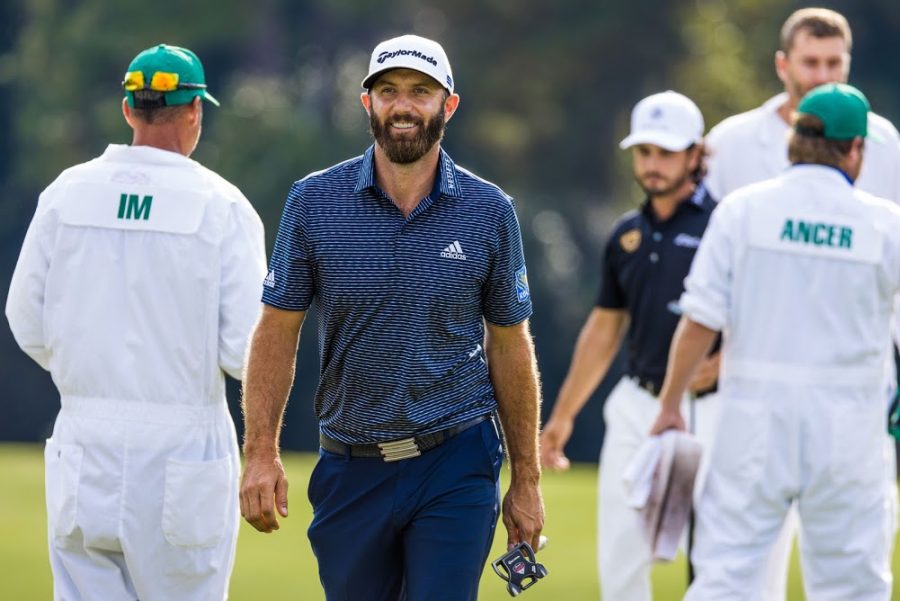 The Masters. A tradition like no other. Lush greens, blooming azaleas, golf balls riding the April winds. The COVID-19 pandemic has left fans wondering: what happens to a tradition like no other when it takes place in a year like no other? The answer to that question was answered this past weekend as the 2020 Masters tournament, which had been set to be played in April, finally came underway.
Sophomore Victor San Antonio said he was, "very excited even though there were no fans." Play was stopped quickly after the first group teed off, as thunderstorms rolled through Georgia. Though the storms took two hours of daylight, they left easier playing conditions for the field. Wet greens left for easier approach shots and slower putts. These friendly conditions, however, did not last long, and the course was back in supreme condition by Friday morning with lightning fast greens and dense rough.
This past Sunday, world #1 Dustin Johnson dominated the field at the 84th Masters tournament, taking home his first Green Jacket and the new 72-hole scoring record at Augusta National Golf Club. The two-time major champion destroyed all other competition, shooting a four day total of 20 strokes under par and beating all competition by five strokes.
Other strong performances came from Cameron Smith and Justin Thomas, both winners on the tour. Defending champion Tiger Woods was also in contention after day one shooting a 68. However, Woods quickly fell behind and was not able to defend his title. Sophomore Sam Taylor was "disappointed in Tiger," as he was predicted to put on a stronger performance. Amateurs Andy Ogletree of Georgia and John Augenstein of Tennessee also put on a show. Ogletree ultimately came out on top being named the low amateur at the 2020 Masters tournament. 
Paul Casey came out guns blazing, shooting a first round of 65 or 7 under par. Abraham Ancer, Jon Rahm, and Cameron Smith found themselves tied for the lead after 36 holes thanks to strong performances on day two. Dustin Johnson made his move on Saturday, shooting a 7 under 65 to secure a strong lead heading into Sunday. The 23 time PGA Tour winner was able to hold on to his lead, securing the win in an orderly fashion.