The Macy's Day Parade and National Dog Show: COVID Edition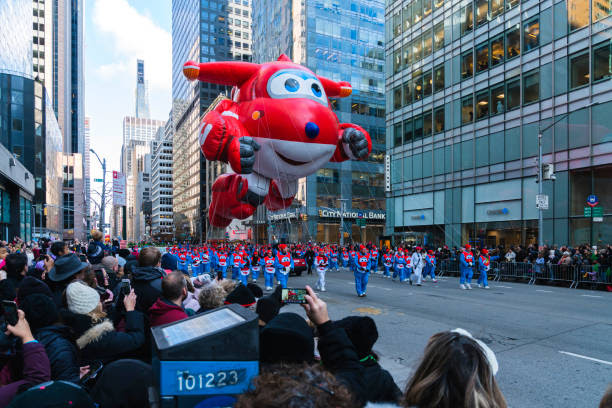 Like so many other holiday traditions this year, the Macy's Day Parade and National Dog Show had to make several adjustments to keep the festivities safe amid the rising COVID cases across the country.
The parade scaled back from its usual 2.5-mile route to just one block. The parade organizers also scaled back on the people involved, bringing the number of workers from 10,000 last year to around 2,000 this year. Staggered starting times were the key, limiting the number of people inside of the one-block area, with some performances filmed a day or two ahead. Some of the performances included Dolly Parton, Pentatonix, Hamilton, and Bebe Rehxa.
One thing that did remain was the giant balloons that are displayed every year. However, some of these balloons were held down by cars rather than people to reduce the number of people involved with the event.
They also had to eliminate the audience. As Susan Tercero, the executive producer of the parade, put it, "For New Yorkers who typically see it live and in person, this change for them is that they are going to experience it the same way the rest of the country experiences it, but I think for the rest of country, it's not going to be too different."
Following the parade was the National Dog Show, which also had many safety measures taken. According to a release from NBC, "Only officials, NBC broadcast personnel and handlers/dogs will be allowed on the premises. The judging will be conducted under health and safety guidelines with social distancing and mask-wearing throughout plus temperature-taking and other cautionary measures in place."
Unlike the parade, where some of the performers did not have to wear masks, masks were mandatory for everyone in the dog show. Like so many other events going on now, there were no spectators allowed. Another big adjustment was the number of dogs able to compete. This year there were only 600 dogs at the show compared to the usual 2,000.