Canadian and British Vaccine Efforts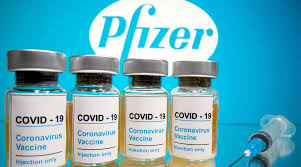 After being established as a real hope in the fight against COVID 19, the Pfizer vaccine has been a hot topic. Now, the question is shifting from "who will produce the vaccine?" to "how will it be distributed?". Canada, Bahrain, and England are the first three countries to authorize the vaccine, and they are now planning to start vaccinating people within the coming weeks.
While many are commenting on how quickly these countries have approved the vaccine, Supriya Sharma, Senior Medical Advisor at Canada's health department claims, "We are not in a race with any other regulator. What we are trying to do is beat this virus." She later stated that while they did approve the vaccine remarkably quickly, they did not jeopardize the quality of their testing of the vaccine.
Canada is hoping to start administering vaccines as soon as next week. Canada has agreed to buy at least 20 million doses of the vaccine from Pfizer, and they will be receiving just 249,000 of these next week. Because two individual shots are needed to inoculate someone fully, the 20 million vaccines Canada purchased will only be able to treat 10 million people.
An important factor in distributing vaccines for Canada is the geography of the country. "We are aware of how complicated it is to distribute vaccines with very stringent requirements across the Canadian landscape in winter. There is a level of complexity here that's a master class in itself," said Maj.-Gen. Dany Fortin, overseer of vaccine logistics in Canada. Because of their small population spread out over such a large area, Vaccine distribution will be difficult. The vaccine also has to be stored at 112 degrees below freezing, meaning vaccine transport will need special kinds of vehicles.
Pfizer and BioNTech, the other company that has produced a successful vaccine, have pre-sold 600 million vaccines. However, they have only manufactured a fraction of these. The U.K. has ordered 30 million vaccines and is planning to receive 5 million initially.
Because the vaccines will not be accessible to everyone until enough has been produced, countries will have to decide to whom they will administer the vaccine first. Canada is planning to give the vaccine to frontline workers and the elderly first. Because the majority of Canada's COVID deaths have occurred in nursing homes, they will be the main target for some of the first vaccines.
One group that has been advocating for access to vaccines is the teachers. Despite all of the safety measures that have been taken this year in schools, teachers are still threatened with a higher chance of contracting COVID due to the number of people they are in contact with every day. Because of this, many teachers have been arguing that they should be among the first to receive the vaccine.
Doctors and nurses are at the top of the list for the vaccine. There is a general concern about requiring vaccinations. However, hospitals have claimed that they will not mandate one, while private employers are free to choose their requirements. For the many people who are concerned with the safety of the vaccine or are opposed to vaccines in general, mandates may pose a large problem for employees of private businesses.