Hingham Decorates for the Holidays: A Photo Essay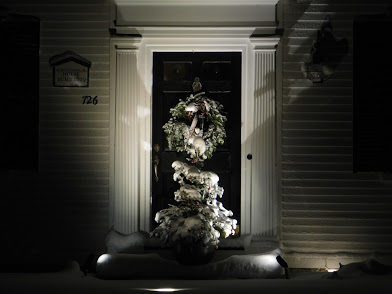 Every year during December, Main Street lights up with candles and Christmas trees. This year was no different, which was a lovely sight. Although 2020 has been far from normal, the town of Hingham did not disappoint in this specific tradition. No matter how grim the world may appear, we all decided to decorate our front yards with bright white lights strung on trees and around door frames.
Sophomore Eli Weber recognizes that "Christmas looks a little different this year," but in the end, it's all about "family and traditions." Whether you prefer colored lights, or the classic white lights, or if you like inflatable Santas or think they're tacky, it's all a beautiful sight to see. As I drove around our town I was consistently impressed with everyone's decorations this year, and I'd like to share that with all of you.